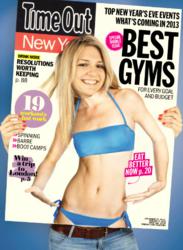 This is a tool that will not only help people reach their weight loss goals, but will encourage continued healthy habits for the long term.
Scarsdale, New York (PRWEB) January 08, 2013
It's January and resolution time! Folks are recovering from holiday feasts and dietary indiscretions and ready to get on track and in shape. According to statistics released last month from the Journal of Clinical Psychology, nearly 40% of resolutions are weight-related, but only 46% make it past six months.
"A resolution is a wonderful thing when it acts as a catalyst to make the changes needed to live a healthier lifestyle," says Dafna Chazin, MS, RD, HungerShield co-founder and registered dietitian. "However, it is even more important that it comes with the guidance, tools and support that will turn a jump-start into sustained behavior."
With this in mind, HungerShield, providers of portable appetite control stick packets, is happy to include a detailed Lifestyle Plan with any Single Pack, 3-Pack or 6-Pack HungerShield purchased via Time Out Offers.
The comprehensive lifestyle plan was created by HungerShield's registered dietitians and comes complete with tips, food lists and a 7-day meal plan. The food lists are broken into specific categories, to use as a guide when creating shopping lists and stocking the kitchen. The detailed meal plan comes with simple recipes and snack ideas. "This isn't a gimmick or a quick-fix," says Chazin. "This is a tool that will not only help people reach their weight loss goals, but will encourage continued healthy habits for the long term."
The HungerShield deal is a part of Time Out Offers' Twelve Days of Fitness promotion, which includes discounts on fitness classes, gym memberships, personal training, spa treatments, nutrition programs and more. For more information, visit: http://www.timeout.com/newyork/twelve-days-of-fitness. The promotion concurs with the magazine's Best Gyms issue (on newsstands 12/27-1/9).
About HungerShield
HungerShield is an innovative appetite control drink mix created by four registered dietitians, Elizabeth DeRobertis MS, RD, CDN, CDE, Heather Zeitz RD, CDN, Elizabeth Pecoraro MS, RD, CDN and Dafna Chazin MS, RD, CDN. HungerShield is the only product on the market designed specifically to curb appetite through a unique blend of high quality and natural ingredients, including protein, fiber and probiotics. It is also the only product in this category that was created by healthcare professionals and can work with any diet plan on the market. For more information, visit http://www.hungershield.com. You can follow HungerShield on Twitter @HungerShield and on Facebook.
About Time Out New York
Time Out New York is a comprehensive arts and entertainment multiplatform media business, delivering engaging features, local listings and critical reviews to active and informed residents and visitors of New York City. Sometimes irreverent but always intelligent, Time Out New York provides passionate coverage of music, film, theater, dance, shopping, dining, and more. Time Out New York is part of Time Out Group, the global media business delivering local information and cultural guidance in 38 cities across 25 countries and encompassing a worldwide audience of more than 18 million.