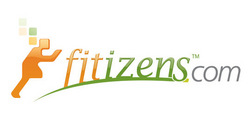 Fitness professionals want ways to be more visible, so they can get more leads and ultimately make more money. Fitizens.com is their solution to getting online - even if they know nothing about technology or don't want to spend a dime on the technology
New York (PRWEB) May 20, 2008
"Fitness professionals want ways to be more visible, so they can get more leads and ultimately make more money. Fitizens.com is their solution to getting online - even if they know nothing about technology or don't want to spend a dime on the technology" says Debra Strougo, Founder of Fitizens.
Now private trainers, nutritionists, pilates, yoga, and dance instructors, sports coaches, masseuses, and more are using Fitizens.com for their business websites. With their free web listings, they can stay in touch with current clients and get referrals for new clients. Each fitness professional has a personalized web page where they can post as much or as little information about themselves, their products, and their services. There is unlimited capacity for trainer postings in the way of sample workouts, weight loss tips, video tutorials, articles, and more and the ability for clients to interact as well in a myriad of ways including posting testimonials, and asking personal questions to the panel of fitness experts.
Participation has been strong from both experts and clients interested in yoga, bootcamps, nutrition and diet, private training, stretching, pre and post-natal populations, running, pilates, cycling, core training and more. When a trainer meets a prospective client, they can tell them to visit their Fitizens page to learn more about them.
"It's been exciting to see all the fitness professionals that have listed themselves on the site - and the categories they cover, " says Debra Strougo. In addition to creating their own web pages, there are other features which trainers can use, helping to educate the non-professional community. People looking to find a trainer for a day, a week, or indefinitely can do a trainer search or just look for knowledge or ask professional advice by visiting Fitizens.com. The Workouts & Info Page gives latest tips and workouts from the fitness trainers.
We launched in Beta just a few months ago and the site has been growing at a very rapid pace." Fitizens.com has already reached the 1,000 member milestone. It is truly a community of sharing, learning, trend-setting, exploring, growth and friendship amongst like-minded people.
Fitness Professionals are signing on by the dozens recognizing that even with their own websites, there is added benefit to being listed in additional places on the web.
Fitizens website features include:

Free access to local personal trainers, group fitness instructors, nutritionists, and other wellness professionals to set in motion a personal workout and wellness program
A robust Q&A where you can ask questions directly to experts
Access to sample workouts and routines
The latest in fitness trends, news, and product reviews.
Ways to connect to your favorite fitness trainers and gym-goers once you step outside the gym
A trainer search to find local and national experts
An easy to use web platform for experts to use to showcase themselves to enthusiasts both locally and globally
Those seeking more information about Fitizens.com Professionals should visit the site. Or Sign Up now to start your own free account.
###