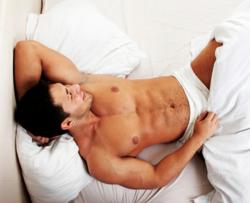 Sleep really is the third leg (working out and diet are the other two legs) of getting fit and building muscle. It's that important!
(PRWEB) September 14, 2012
According to Fitness-Baron.com, there's more to sleep than simply getting rest. In fact the article, which is based on research and is well-sourced, sets out that sleep is a period during which muscle actually grows. In fact sleep is an anabolic period, which means weight lifters and bodybuilders should get sufficient sleep every night in order to maximize gains.
Moreover, Fitness-Baron's article is also highly relevant to people not necessarily interested in building muscle, but instead seek to simply develop their fitness and/or burn fat. The article suggests, based on studies that are sourced, that sleep deprivation can actually cause weight gain (i.e. fat gain).
About
Fitness-Baron.com is a fitness website with a weightlifting bent, but also covers cardio, weight loss and yoga ... mostly from the weight lifter's perspective. Started in 2012, Fitness-Baron.com seeks to inform readers about building quality muscle based on actual experience in the gym.
Fitness-Baron.com also gives away 42 free workouts to help any beginner or intermediate weight lifter get going with proven weightlifting and bodybuilding workouts. The 42 workouts include toning and lean muscle options as well for those who don't wish to build a massive physique.
For more information, read the full article on sleep and building muscle here.