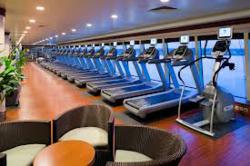 Do not let what you cannot do interfere with what you can do. - John Wooden
Chino Hills, CA (PRWEB) September 03, 2012
Many voices claim to be the top authority in fitness business coaching. A personal trainer's educational path is focused on the craft itself, but without marketing knowledge, a person cannot be successful in this field. To fill this big void, there have been a number of professionals stepping forward to offer information products. Yet, few of them offer a free test-drive of their services. Industry Expert Sam Bakhtiar is currently offering a free 15-minute fitness business coaching call to anyone who texts "7FIGURES" to 77453.
Sam Bakhtiar is a Persian-born American with a doctorate of chiropractic, in addition to a B.S. in pre-med and nutrition. He started the Fitness Concepts boot camps in Chino Hills, California and still trains clients in his own studio every day. Recently, he began sharing his two decades in the fitness business with a unique coaching opportunity. Thanks to his thriving businesses and commitment to education, Sam has been able to earn more than $2.4 million a year and lead the lifestyle he's always dreamt of.
During the 15-minute fitness business coaching phone call, Sam will find out all he can about the caller's business and ask several important questions. He'll get a feel for where the entrepreneur is in his or her business, whether it's dreaming of starting a club or in the midst of a current business. Sam is happy to answer any questions the caller has pertaining to direction, his top marketing strategies, or how to navigate a big decision on the horizon.
Naturally, everything cannot be covered in 15 minutes, which is why Sam invites interested fitness professionals to download a free copy of the "Six-Figures In 67 Days" manual to get an idea of his personal philosophies. From there, he offers mastermind retreats in Las Vegas, as well as one-on-one business coaching.
What people like most about Sam's brand of fitness business coaching is the level of individual attention they receive. Unlike a franchise – which has hundreds of people in its network – Sam only accepts a handful of protégés each year and cultivates them until they all succeed. He promptly returns phone calls and emails, and his philosophy is to treat all people like family.
"The mastermind, phone coaching and business strategy sessions are not things I would offer on a huge scale," Sam explains. "After all, I still own my personal training and boot camp facilities – and they are still my main source of income. However, helping someone multiply their income gives me the same joy as helping a client lose weight. It's extremely rewarding."
More information can be found at http://www.Super-Trainer.com.
About Sam Bakhtiar
Sam Bakhtiar is a Persian-born American with over twenty years of experience in fitness training and body building. After completing B.S in Premed and Nutrition, Sam also received a degree of doctorate of Chiropractics. Along with being one of the best fitness trainers, Sam is also a business and marketing expert. After establishing a successful fitness training business with substantial income, Sam is helping other professionals in the industry to achieve their business goals. For more information, please contact using the following information.
Contact Information:
Sam Bakhtiar
Fitness Concepts
909-393-9075
http://www.super-trainer.com