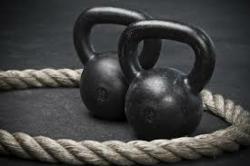 Cause change and lead; accept change and survive; resist change and die. - Ray Norda
Chino Hills, CA (PRWEB) September 05, 2012
Personal trainers often defect from big box gyms to form their own boot camps and small training studios. However, it soon becomes apparent that owning a business can be all work and no play. Often, fledgling business owners find it difficult to get to the next level when all of their time and energy is already wrapped up in day-to-day business operations.
"Science Fiction Writer Robert Heinlein once said, 'There is no such thing as luck; there is only adequate or inadequate preparation to cope with a statistical universe," says Sam Bakhtiar, CEO of the Fitness Concepts boot camps in California. "Basically, if your fitness business feels like it's in a rut, it's because you failed to prepare for the road you're on."
Sam says there are seven common underlying causes for "bad luck" in a fitness business…
1. A vision that isn't very compelling – Owners need a specific pitch about how they'll be helped NOW.
2. A bad habit – People who obsessively check social media or skip lunch often have trouble focusing.
3. Shallow relationships – One must always ask, "What can I do to help my friend & deepen our relationship?"
4. Lack of value – Small gestures like remembering a birthday or giving out a free water bottle mean a LOT.
5. Hatred of "marketing" – One can think of it as problem-solving, writing, or a challenge to overcome.
6. Poor time management – Overly busy schedules spell disaster and indicate that more should be delegated.
7. Micromanagement – Owners must focus on improving purpose, projects and processes – not people.
Sam Bakhtiar offers fitness business owners more than two decades of experience in fitness training, body building and entrepreneurship. He's been to countless seminars, conferences and masterminds, in addition to leaving school with a B.S. in pre-med/nutrition and a doctorate of chiropractics. He earns his living training at his studio and overseeing a handful of small boot camps he runs. He also mentors several protégés to become successful fitness business owners each year.
"The weekend retreats in Las Vegas are the best way to decide whether you want to invest in a full year of business coaching with me or not," Sam explains. "Here, you'll see my Vegas mansion, meet all my friends, and enjoy a 'working vacation.' A lot of people are changed by the synergy in the room at these events and I really strive to create a family sort of atmosphere that fosters better learning and networking."
More information can be discovered at http://www.Super-Trainer.com.
About Sam Bakhtiar
Sam Bakhtiar is a Persian-born American with over twenty years of experience in fitness training and body building. After completing B.S in Premed and Nutrition, Sam also received a degree of doctorate of Chiropractics. Along with being one of the best fitness trainers, Sam is also a business and marketing expert. After establishing a successful fitness training business with substantial income, Sam is helping other professionals in the industry to achieve their business goals. For more information, please contact using the following information.
Contact Information:
Sam Bakhtiar
Fitness Concepts
909-393-9075
http://www.super-trainer.com