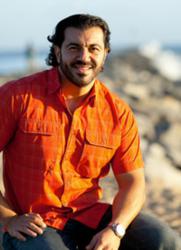 For many fitness trainers, creating and marketing a fitness info product is often the natural progression of being a fitness entrepreneur
Chino Hills, CA (PRWEB) May 03, 2013
Bedros Keuilian knows better than most about fitness business marketing and how to start and build a boot camp business or personal training studio. He has been in the industry for over fifteen years and has learned a lot along the way. After spending so much time researching the best money making techniques, Keuilian has released his Fitness Info Blueprint, that teaches fitness professionals how to take their ideas for DVD's or ebooks and turn them into a real product that generates a lot of extra online income, all while they concentrate on their offline fitness business.
"For many fitness trainers, creating and marketing a fitness info product is often the natural progression of being a fitness entrepreneur" explains Keuilian.
Fitness Info Blueprint is a great resource for those fitness professionals who have thought of launching a fitness info product, but are not sure of how to go about it. The all-inclusive business course teaches personal trainers how to create, market, and sell their info product to add extra income to their boot camp business or personal training studio.
"I will be honest, I didn't know anything about the online marketing world before I bought Fitness Info Blueprint" says personal trainer Oliver Reynolds, he adds "I knew there was money to be made, but I didn't know how to launch a product or get top affiliates to promote my online fitness programs! Thanks to Bedros, I now know how to approach the top affiliates in the fitness industry and get them to help sell my products and gain continuity to my online business."
Keuilian's Fitness Info Blueprint, available now at PTPower.com under Grow Your Fitness Business, breaks down into four modules and includes his best kept secrets on creating the perfect product for any personal trainer's market, how to price a product for maximum sales and profit, and how to get top affiliates to promote a personal trainer's product.
Designed with a personal trainer's budget in mind, Fitness Info Blueprint offers cost effective resources and a groundbreaking info product crash course that fitness professionals cannot find anywhere else.
About PTPower and Bedros Keuilian
Bedors Keuilian is the founder and CEO of PTPower.com, a popular fitness blog used by thousands in the fitness industry, and founder of the fitness boot camp franchise, Fit Body Boot Camp, whose Global Goal is to expose and engage 20% of the world's population in a healthier lifestyle by 2020. To learn more about Bedros Keuilian, PTPower, or Fit Body Boot Camp, please visit http://ptpower.com/ or http://www.myfitbodybootcamp.com/