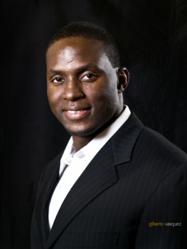 Successful people make "the rules of life" play to their strengths and advantages.
Dallas, Texas (PRWEB) May 24, 2011
Don Miguel, a nationally certified and respected master fitness coach, is now the author of Stop the Stuttering – a health and fitness/weight loss book!
Don Miguel is a fitness innovator and an expert source on trends impacting the fitness and wellness industry. He is passionate about changing the lives of people everywhere through fitness coaching. His new book gives 7 practical steps on how to attain and manage weight loss: Plan, Faith, 80/20 Rules, Visualization, Decision, Path of Least Resistance, Repetition. Find step-by-step guidance on how to create positive habits and be a winner.
The following is an excerpt from his book: "Successful people make 'the rules of life' play to their strengths and advantages. Ideal weight loss is attained when 80% of your results come from 20% of your efforts; reward yourself for positive action, you will get more positive results. If you punish yourself for negative action, you get more negative results. We condition ourselves based upon positive and negative reinforcement, so, reinforce the positive."
Don Miguel serves as the CEO and Chairman of the Board of Fit-for-Me Foundation. He guides the organization's educational efforts to advocate and advance programs and services directed at bettering the lives of young people. Don Miguel consults on range of non-profits issues, including start-up to relevant programming. His continued dedication to fitness is reflected through his fitness and wellness endeavors and on-going educational pursuits in fitness and wellness. He embraces a commitment to an active lifestyle and has fun doing it.
If you would like more information on Don Miguel's book, consulting and coaching: Individual and Corporate, please contact him at MediaFit Communications 25 Highland Park Village Suite 100-726 Dallas, TX 75205, or visit my web site: http://www.StopTheStutteringBook.com.
###