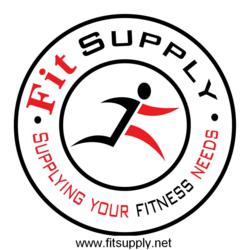 We are happy to have Hugh Plitt on board and look forward to his contributions towards further developing sales and ensuring the best customer experience possible
Arlington, Texas (PRWEB) September 30, 2011
Fit Supply, LLC, an Arlington, Texas based national supplier of new fitness equipment and used fitness equipment is pleased to announce that Hugh Plitt has joined its organization. Hugh Plitt has more than 20 years of experience in the fitness industry and previously served as Central Regional Sales Manager for Paramount Fitness for the past seven years. "We are happy to have Hugh on board and look forward to his contributions towards further developing sales and ensuring the best customer experience possible," said Ryan Freeman, Co-Owner of Fit Supply, LLC.
Hugh Plitt stated, "having spent many years on the commercial side, which included various club and rehabilitation settings, and then moving on to directly represent a manufacturer, I felt my next step needed to be one to benefit others. Fit Supply offers me an exciting opportunity in the industry where I have built my career," added Hugh Plitt. Mr. Plitt went on to say, "I am now able to combine my experience and various views along with a large variety of product lines to offer my customers a solution that fulfills their fitness and service equipment needs. I look forward to my role with the Fit Supply team and in expanding our opportunities."
Fit Supply offers a full line of commercial fitness equipment to meet a variety of customers fitness equipment needs. Fit Supply's new product lines are from top manufactures in the industry and are backed with full manufacture warranties. Fit Supply also provides pre-owned commercial fitness equipment for full commercial products when budgets constraints don't allow for the purchase of new exercise equipment. Fit Supply also accepts trades and is always interested in acquisitions of pre-owned equipment. Fit Supply has a full team of experienced professionals who can assist its customers throughout the entire process of building a new fitness center or revamping a current fitness center.
Even if someone only needs one piece of fitness equipment for their home gym or multiple pieces of used exercise equipment for a commercial gym or personal training studio, Fit Supply is capable of fulfilling the customer's needs.
Fit Supply offers all types and brands of new and used fitness training equipment like treadmills, elliptical machines, cross trainers, upright bikes, recumbent bikes, spin bikes, stair steppers, strength equipment and free weights, including Matrix, Star Trac, Life Fitness, Precor, Cybex, Octane, Nautilus, Stairmaster, Schwinn, Paramount, Lemond, Landice, Hammer Strength, Free Motion, and many more.
Fit Supply not only commits to providing quality exercise fitness equipment and superior service but also to providing a great experience for its customers. In a world where customers are busy professionals with great demands placed on their time, Fit Supply understands how important it is to provide a full service solution. Fit Supply has fully automated all of its processes to help ensure efficient communications with its customers. Its unique system allows it to electronically send quotes, invoices, delivery conformations, certificates, manuals, account statements and all other necessary documents directly to an email account or fax. Fit Supply is most proud of the fact that more than 50% of its business is derived from referrals and repeat business.
###