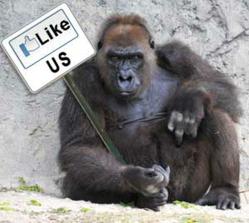 Nothing great was ever achieved without enthusiasm. ~ Ralph Waldo Emerson
Chino Hills, CA (PRWEB) January 05, 2012
Fitness Marketing pro Sam Bakhtiar, Founder and CEO of Super-Trainer.com, loves nothing more than helping aspiring fitness professionals achieve their dreams of being their own boss by operating their own successful fitness-related business. How does he do it? He does it by teaching them to become expert guerilla marketers. Sure, J-Wow and Snookie may like the guerilla juice heads walking the Jersey Shore, but being a Guerilla in the fitness marketing world is where it's at.
And don't call Bakhtiar a guerilla juice head either. He has a doctorate in Chiropractic Medicine and has helped several clients leverage their passion for fitness into a lucrative six-figure income. He himself has made a lot of money in the fitness industry. He's also won several bodybuilding titles across multiple weight classes.
His site, Super-Trainer.com offers expert marketing tactics and strategies designed for the fitness industry. The site is chalk full of content created by Bakhtiar along with several fitness and business experts who know how to make money and grow a business. One of the site's flagship products even teaches individuals how to make a six-figure income.
Bakhtiar also offers his personal expertise and attention through one-on-one coaching and mentoring sessions that he offers to clients. He gives clients the chance to receive personal coaching for their business for an entire year. All of this from a guy who's own fitness business earns $2.4 million a year.
Bakhtiar openly speaks about his own successes and failures in the industry by sharing, "I am not going to sit here and tell you that everything I have done was a success. I have made major mistakes and had a few huge setbacks. But I have learned from my mistakes and am blessed that I can provide a great life for my family. Now I want to share my success with my clients."
About Super-Trainer.Com:
Super-Trainer.com is a Fitness Marketing website and community owned by personal trainer and entrepreneur Sam "7Figure Sam" Bakhtiar. Bakhtiar specializes in helping fitness enthusiasts including personal trainers, gym owners, and boot camp operators run a successful business. Super-Trainer.com utilizes a unique marketing and community platform that allows interested fitness professionals to post helpful information on how to leverage business resources and marketing tips to grow their business.
###