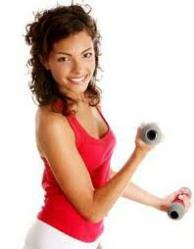 The person who gets the farthest is generally the one who is willing to do and dare. The sure-thing boat never gets far from shore. ~ Dale Carnegie
Chino Hills, CA (PRWEB) January 09, 2012
It takes money to make money, especially in the world of fitness marketing. Unfortunately, many fitness trainers find it challenging to set aside enough marketing dollars to run an effective campaign. Sam Bakhtiar, a twenty-year industry veteran and self-made millionaire, dishes up his advice on how to create a 2012 of plenty by allocating resources.
"Ideas without money are basically worthless," Sam Bakhtiar says. "If you don't have the money, then you better have thought of ways to get it. You need money to buy your way into a prospect's mind. If you're not spending the money, then rest assured your competitors are. To get financial freedom, you need to make an investment that will pay you a handsome return, plain and simple."
For his fitness marketing, "7 Figure" Sam pays out a monthly sum of $3,500 in local newspaper and magazine ads, $1,700 to maintain his Facebook presence, and $3,000 to his team of online marketers and writing staff. In total, he's shelling out $8,200 per month to get significant market share. That may sound like a lot, but it's cheaper than a $6 Million Super Bowl commercial!
"Companies like Proctor & Gamble and Philip Morris spend more than $2 Billion a year on advertising," Sam explains. "I know these guys aren't your competition, but you see that advertising is a necessary evil and everyone is paying to play." He adds, "Luckily, advances in technology have made advertising more affordable than ever. I recommend developing a presence with email, blogs, business websites, Facebook, Twitter, YouTube, mobile."
If fitness marketing pros are faced with a tight marketing budget, they'll need to get creative and hit the streets with guerilla marketing campaigns that make a big impact. Freebies always leave an impression on people and rev up the word-of-mouth campaign engine.
Creating a fitness marketing budget is the first step to success. A good rule of thumb is to spend 10 percent of one's monthly contracts on marketing expenses. For "7 Figure" Sam, spending over $8,000 a month isn't so bad when he brings in over $2.4 Million a year. Personal trainers who struggle with getting off the ground even though they are fantastic at what they do would benefit greatly from Sam Bakhtiar's personal trainer mentorship programs, books and seminars.
To get a taste of what can be expected in Sam's fitness marketing program, personal trainers and boot camp operators can check out a free download of the "Six Figures in 67 Days" e-manual and training program, which can be accessed at http://www.super-trainer.com for a limited time only.
About Sam Bakhtiar
Sam Bakhtiar is a Persian-born American with over twenty years of experience in fitness training and body building. After completing B.S in Premed and Nutrition, Sam also received a degree of doctorate of Chiropractics. Along with being one of the best fitness trainers, Sam is also a business and marketing expert. After establishing a successful fitness training business with substantial income, Sam is helping other professionals in the industry to achieve their business goals. For more information, please contact using the following information.
Contact Information:
Sam Bakhtiar
Fitness Concepts
909-393-9075
http://www.super-trainer.com
###