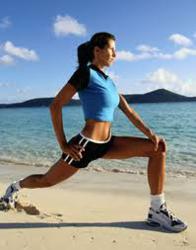 Men's best successes come after their disappointments. ~ Henry Ward Beecher
Chino Hills, CA (PRWEB) January 10, 2012
Having taken his own seventy-hour-a-week struggling business and turning it into a venture worth over $2.4 million a year, Sam really deserves his nickname of '7FigureSam'.
However, Sam isn't in the game just for himself. Having reached a work/life balance that suits him perfectly, he has set out on a mission to help others achieve the same thing by providing Boot Camp Marketing tips.
Readers of the blog will be treated to a myriad of informative articles, educational posts and inspiring resources – all aimed at helping them achieve the personal, fitness and financial freedom that they so desperately crave.
"I'll never say I've been lucky" says Sam. He continues "The financial freedom I now have is down to nothing but the hard work, blood, sweat and tears that I have put in over the past few years. I am now going to teach others to do the same, but I want them to be aware that the water ahead isn't all plain sailing".
Sam makes it clear that those who are learning from his blog will still be required to put in the work, hours and dedication that such life-changing transformations always require.
To help with this, information on Super-Trainer.com is delivered in an upfront, to-the-point and straightforward manner. Sam says that this is to cut down on unnecessary confusion:
"There are so many business systems out there that pad out their offering with unnecessary information – often to bulk out the bare information that's actually unique. My blog is 100% original, written by myself and my guest contributors. I really do say it as it is, even if it hurts. At the end of the day, my readers will be able to change their lives with the information it contains" explains Sam.
Sam's methods are heavily based on operating your business so that you can actually run it yourself – instead of running after it. The systems, methods and techniques that are taught are all aimed at providing that perfect work/life balance, while allowing the individual to rise to a level of business success that they never thought imaginable.
About Sam and 'Personal Trainer Marketing'
Sam aims to use his experience to help others beat the competition through his new personal trainer marketing blog. By sharing his first-hand experiences and knowledge, Sam will encourage others to learn how to find the perfect balance between work and family, while steadily growing their own Fitness Marketing business.
###