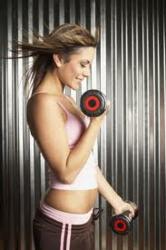 Most successful men have not achieved their distinction by having some new talent or opportunity presented to them. They have developed the opportunity that was at hand. ~ Bruce Barton
Chino Hills, CA (PRWEB) January 10, 2012
Everyone yearns to be part of something. As we get older, our personal networks shrink – even more so after we retire and stop fraternizing with coworkers on a daily basis. Many boot camp and fitness club participants are in the 50+ demographic, but offering a place to work-out is not enough to keep these people coming back year after year. Fitness marketing requires creative thinking to create an atmosphere that clients just can't live without.
"We often say that referrals are the 'bread and butter' of the fitness industry, but retention is best of all," explains Sam Bakhtiar, a self-made millionaire who runs the Fit Concepts personal training studio in Chino Hills, California. "I like residual income and being able to rely on a core group of clients who have become my walking billboards. This allows me more time to spend with my wife and daughter, rather than worrying about where my next contract will come from."
The best fitness marketing efforts are ones that stand out from the competition. The best retention strategies turn a boot camp group into a social club. Building a community or tribe can be as simple as hosting one outside activity each month. Ideally, the group will get to know each other better, make new friends, and really look forward to get-togethers at the gym. Advertising events and posting pictures afterwards will create a draw for members to become more involved, so they don't miss out on all the fun.
"There are countless things you can do – go to a sports game, run a 5K race, volunteer for a charity fundraiser, host dinner and a movie, try a new fitness activity like pole dancing, go to lunch together, bowl, hit the spa for the day, or participate in a team-building challenge at an outdoor adventure park," Sam explains. To get started, he recommends making a list of 12 different ideas and schedule one every month for 2012.
"What's most important when it comes to fitness marketing is creating systems – systems that work," Sam says. "Over the years, I've learned that this is the difference between a guy making $20K a year and a guy making $2.4 Million. You need the creativity and the boldness to put your money where your mouth is. You need to be hungry to learn new marketing methods and invest in your education."
Sam Bakhtiar would like to share more of the fitness marketing strategies he's learned over the past 20 years with struggling personal trainers who are good at what they do, but know they could be earning so much more. Sam is currently offering a free download of his "Six Figures in 67 Days" e-manual and training program at http://www.super-trainer.com to give people a taste of what he has to offer.
About Sam Bakhtiar
Sam Bakhtiar is a Persian-born American with over twenty years of experience in fitness training and body building. After completing B.S in Premed and Nutrition, Sam also received a degree of doctorate of Chiropractics. Along with being one of the best fitness trainers, Sam is also a business and marketing expert. After establishing a successful fitness training business with substantial income, Sam is helping other professionals in the industry to achieve their business goals. For more information, please contact using the following information.
Contact Information:
Sam Bakhtiar
Fitness Concepts
909-393-9075
http://www.super-trainer.com
# # #