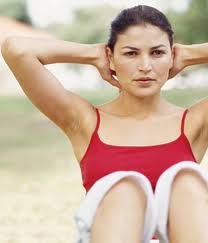 Take time to deliberate, but when the time for action has arrived, stop thinking and go in. ~ Napoleon Bonaparte
Chino Hills (PRWEB) January 11, 2012
Most people may be led to believe that being a personal trainer is all about yelling at someone while they're on the treadmill and telling them that 'they can do better'. However, one fitness super-power believe that personal trainer marketing is the most important part of keeping a fitness career in good health.
Dr. Sam Bakhtiar, known in the industry as '7FigureSam' turns over $2.4 million dollars each year. He puts the key to his success down to good marketing - and is now on a mission to help others propel themselves to new financial heights.
Sam tells us more in his own words:
"It wasn't always like this. At one time I was slaving away for over 60 hours each week, thinking that I was on the road to riches. It's only after I took a step back and decided to invest my time into learning from others that my business went from a struggle to a successful fortune" he explains.
Sam's ultimate belief is that going at things alone will not yield successful results. So, in light of this, Sam has launched his new blog to work alongside those who want to make a real commitment to changing their personal fitness business around.
However, Sam doesn't share his secrets with just anyone. As he explains, it requires 100% commitment and dedication:
"I really don't like talkers - people who will gladly say the right things but then not follow through", says Sam. He continues "Nothing good in this life comes without hard work, dedication and often blood, sweat and tears. But, believe me - if you're the right type of person, the kind of information contained in the blog is like gold dust".
Sam limits his readership, in order to give everyone the time and focus that they will need in order to turn their personal training business into a goldmine. There are currently spots open, and any interested parties are asked to visit the blog and join in with the community.
So, from slogging fitness slave to 7FigureSam - one man proves that Personal Trainer Marketing is the iron that really deserves the pumping.
About Sam and 'Personal Trainer Marketing'
Sam aims to use his experience to help others beat the competition through his new personal trainer marketing blog. By sharing his first-hand experiences and knowledge, Sam will encourage others to learn how to find the perfect balance between work and family, while steadily growing their own Fitness Marketing business.
###