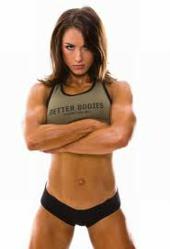 It is truly said: It does not take much strength to do things, but it requires great strength to decide what to do. ~ Chow Ching
Chino Hills, CA (PRWEB) January 12, 2012
Everyone knows that January is by far the busiest month for personal trainers, gyms and fitness classes. Once New Year's Day hits, everyone begins thinking about what they failed to achieve the previous year and how they might better themselves this year. Weight loss and improving fitness levels are at the top of everyone's list, so they begin with their best foot forward by joining a fitness club of some sort. Trainers may find it difficult to deal with the onslaught of new clients and still keep their existing fitness marketing program going.
As the saying goes, "What goes up must come down," and often many of these well-meaning fitness tourists drop off before the summer. All the trainers who let their fitness marketing efforts fall by the wayside then have to scramble for clients when the hustle and bustle of the holiday rush dies down. The best way to approach fitness marketing is to systematize it and find ways to save time, which comes in handy during the busy season.
"Look, profit and sanity do not need to be mutually exclusive," Sam explains. "You really can have both, but you need to know what fitness marketing systems work and what is a total waste of your time and money. You need to get as much of your fitness marketing work automated or outsourced as possible, so you can focus on providing core services."
One might think Sam Bakhtiar has somehow managed to clone himself, given all that he has on his plate right now. "I'm still down there in the trenches working as a personal trainer and bodybuilding coach because that's what I love to do. Yet, I'm also actively involved in the fitness marketing business, not just running my own program, but helping others get theirs off the ground too. Plus, I own the Fit Concepts studio in Chino Hills, so I'm doing all the back-end business there. I'm doing seminars, workshops, business coaching calls, and traveling for events. How do I do it all? I have a system of organization that is unbeatable. Come see me and I'll share my fitness marketing secrets with you."
Sam Bakhtiar offers several different types of fitness marketing mentorship opportunities. Trainers who want to do a little reading on their own can access a free download of his "Six Figures in 67 Days" at http://www.super-trainer.com. Others may want to text "7FIGURES" to 77453 for a free business coaching call with Sam. Elite trainers who are top-tier performers that just need a little fitness marketing help to make the million-dollar income they deserve can take advantage of a comprehensive year-long mentorship where they will get a complete blueprint of Sam's path to being a $2.4 Million per year fitness expert.
About Sam Bakhtiar
Sam Bakhtiar is a Persian-born American with over twenty years of experience in fitness training and body building. After completing B.S in Premed and Nutrition, Sam also received a degree of doctorate of Chiropractics. Along with being one of the best fitness trainers, Sam is also a business and marketing expert. After establishing a successful fitness training business with substantial income, Sam is helping other professionals in the industry to achieve their business goals. For more information, please contact using the following information.
Contact Information:
Sam Bakhtiar
Fitness Concepts
909-393-9075
http://www.super-trainer.com
# # #