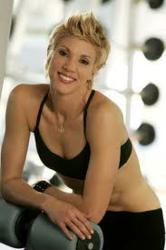 It is not because things are different that we do not dare; it is because we do not dare that they are difficult. ~ Anonymous
Chino Hills, CA (PRWEB) January 13, 2012
Personal trainers learn all about anatomy, physiology, physical fitness testing, nutrition and health issues in school and credentialing programs. However, effective fitness marketing strategies and business coaching aspects are largely ignored. Many trainers find that they are professionals at what they do, yet they struggle to make a livable income because they don't know the path toward growth for their businesses.
"I think a lot of trainers are working 50-60 hours a week and struggling to make ends meet," explains fitness marketing expert and self-made millionaire Sam Bakhtiar. "It's tempting to blame it on the economy, but that's just an excuse. People still want to be healthy and boot camps are making it a more affordable goal than ever. The truth is that you just can't operate a fitness business by the seat of your pants. You need a system."
Sam admits that for many years, he had a big ego and the "I can do it myself" attitude. Yet, he met a couple of fitness marketing millionaires who taught him the value of outsourcing so he could focus on his core business – the training, the sales closing, and the creative brainstorming.
There is no better way to learn than to receive a full step-by-step blueprint of an effective fitness marketing campaign, which is what Sam Bakhtiar provides with his mentorship. "With the help of a great friend/mentor/coach like Sam, the hardcore contributors on this site, all of the great content on this site… I've finally been able to delegate, outsource, and automate nearly every aspect of my fitness business," says Kaiser Serajuddin, a graduate of Sam Bakhtiar's fitness marketing mentorship program. "I'm at the point where I could take three months off and come back to find my fitness business has grown," he adds.
Kaiser explains that Sam taught him how to create an enjoyable atmosphere that would attract a loyal, dedicated team of assistants who would work hard for him. He learned how to attract competent stars and top performers to his business – and retain them. Fitness marketing outsourcing includes hiring additional trainers, maintenance staff, sales staff, a web and art team, writers, and online marketers.
"You can't overestimate the value of a good coach. Sam has been a complete game-changer for me," Kaiser says. "When it comes down to coaching experience, level of trustworthiness, and character, no one holds a candle to 'Seven Figure' Sam. Our businesses will always be a work in progress, but this fitness marketing mentorship has allowed me to put all my time and energy into taking care of my customers while growing my business at the same time."
To learn more about fitness marketing with Sam Bakhtiar, visit http://www.super-trainer.com and download "Six Figures in 67 Days."
About Sam Bakhtiar
Sam Bakhtiar is a Persian-born American with over twenty years of experience in fitness training and body building. After completing B.S in Premed and Nutrition, Sam also received a degree of doctorate of Chiropractics. Along with being one of the best fitness trainers, Sam is also a business and marketing expert. After establishing a successful fitness training business with substantial income, Sam is helping other professionals in the industry to achieve their business goals. For more information, please contact using the following information.
Contact Information:
Sam Bakhtiar
Fitness Concepts
909-393-9075
http://www.super-trainer.com
###