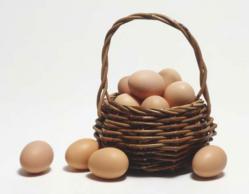 No one can possibly achieve any real and lasting success or "get rich" in business by being a conformist. ~ J. Paul Getty
Chino Hills, CA (PRWEB) January 31, 2012
Fitness Marketing expert and founder of Super-Trainer.com Sam Bakhtiar says that many fitness professionals tend to put all of their marketing eggs into one basket by getting caught up in marketing trends such as Facebook and Twitter, this is why he has made available on his blog-site the "6-Figures in 67 Days Blueprint"
Bakhtiar, known as "7 Figure Sam" by industry pros and friends believes that trainers could benefit from a more balanced marketing approach. Bakhtiar says, "running a diversified fitness marketing campaign is the key to being successful in this industry." And he illustrates this perfectly in the manual that you can download for free from his website - http://www.super-trainer.com
He goes on to say, "Facebook ads, "Deal of the Day" coupons, or text message marketing campaigns. These are all great ideas, mind you, but no one avenue is going to bring you riches." And Bakhtiar would know. His own fitness empire brings in over $2.4 million dollars per year. Not bad for a guy who immigrated to the United States from Persia with little more than the desire to succeed.
He recommends that fitness professionals utilize several marketing distribution channels like YouTube, informative content, Pay Per Click Ads, email marketing and SEO. Having multiple marketing channels means more exposure and a diversified client list. Any successful investor would never think of putting all of their money into one stock or company. Successful fitness marketers understand that diversity is also critical when it comes to the long term success and viability of their business.
For people looking for an all encompassing fitness marketing guide, Bakhtiar's website Super-Trainer.com offers his "Six-Figures in 67 Days Blueprint" training course for people who want to earn a lucrative living within the fitness industry.
About Super-Trainer.Com:
Super-Trainer.com is a Fitness Marketing website and community owned by personal trainer and entrepreneur Sam "7Figure Sam" Bakhtiar. Bakhtiar specializes in helping fitness enthusiasts including personal trainers, gym owners, and boot camp operators run a successful business. Super-Trainer.com utilizes a unique marketing and community platform that allows interested fitness professionals to post helpful information on how to leverage business resources and marketing tips to grow their business.
###