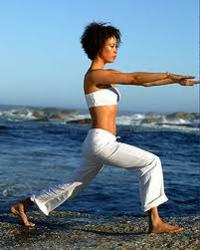 Man cannot discover new oceans unless he has the courage to lose sight of the shore. ~ André Gide
Chino Hills, CA (PRWEB) February 20, 2012
Fitness marketing is an essential part of a successful enterprise, whether a person owns a boot camp, personal training business, yoga studio, martial arts practice, or other fitness-related business. The same rules typically apply across the board in fitness, but not necessarily across mediums. What works for a retail clothing store or an engineering firm will not necessarily work for a fitness business. That is why it is important that individuals only seek help from qualified fitness marketing experts, rather than general marketing gurus.
Sam Bakhtiar, better known in the industry as "7 Figure Sam" for his successful salary, has been working in the trenches as a fitness instructor, boot camp operator, franchise owner, and CEO for more than 20 years. Not only does he have his B.S. in Premed and Nutrition and his doctorate in chiropractics, but he's apprenticed numerous millionaire fitness moguls and attended masterminds where the "best of the best" congregate. He hopes that through his educational step-by-step fitness marketing courses, he can train more industry professionals to reach the top tier in their markets.
"Look, there is plenty of business to go around. That's why I'm sharing my fitness marketing secrets," Sam Bakhtiar explains. "I don't want to train anyone right in my own backyard of Chino Hills, mind you, but I coach people in Chicago, New York City, Miami, Georgia, and all over the U.S. What I'd like to see is an overall improvement in the fitness industry – people adhering to the highest standards of ethical marketing, making the best use of modern technology, and delivering the type of top-caliber fitness programs the public has grown to expect."
Sam's fitness marketing manual, "Six Figures In 67 Days," includes step-by-step advice for beginners, such as how to get started owning a fitness chain or studio, how to get certified, and how to secure a multitude of new clients. His blueprint to success is also a valuable commodity for experienced fitness professionals who feel stuck in a rut, as he explains how to break free from 60-hour-work-weeks, obtain financial freedom by uncovering multiple income streams, and develop systems that are easy to implement. Over the years, Sam has updated his manual with material from field testing, feedback from his clients, and experiences from his own life.
Fitness marketing professionals who download "Six Figures In 67 Days" are guaranteed at least a 25 percent increase in revenue immediately upon implementing a few of the systems Sam mentions. Over the next few months, it's not at all unusual for a fitness business professional to double or even triple their earnings. At one time, "Six Figures In 67 Days" was the top-selling (and highest priced) program on Sam's website, http://www.super-trainer.com; but as he has branched out into more extensive one-on-one phone coaching and dynamic group weekend workshops, Sam has decided to offer his premium downloadable manual and audiobook free of charge for the month of February! Interested individuals can visit his website for details.
About Sam Bakhtiar
Sam Bakhtiar is a Persian-born American with over twenty years of experience in fitness training and body building. After completing B.S in Premed and Nutrition, Sam also received a degree of doctorate of Chiropractics. Along with being one of the best fitness trainers, Sam is also a business and marketing expert. After establishing a successful fitness training business with substantial income, Sam is helping other professionals in the industry to achieve their business goals. For more information, please contact using the following information.
Contact Information:
Sam Bakhtiar
Fitness Concepts
909-393-9075
http://www.super-trainer.com
###