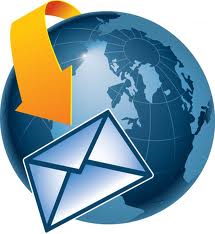 When life knocks you down, try to land on your back. Because if you can look up, you can get up. ~ Les Brown
Chino Hills, CA (PRWEB) February 21, 2012
Email is a popular form of fitness marketing, says Fitness Industry Expert Sam Bakhtiar. However, in order to really be successful in getting traffic and saving time, the whole process should be automated and systematized. "I used to operate by the seat of my pants with no systems in place, but then again, I was working over 60 hours a week back then. After mentoring with others, joining multiple masterminds, and attending leadership conferences, I found the secret to multi-million-dollar salaries is not heart or luck: it's having systems and strategies. Most of these systems and strategies can work across the board for any industry. And that's what I share with my fitness marketing clients."
Fitness marketing experts should first solicit email addresses by luring traffic to something called a "squeeze page" or a "mini site." Typically, these pages offer free videos, eBooks, industry reports, newsletters, or coupons in exchange for someone's email. Mini sites are best served by pay-per-click ads that drive traffic. Next, a fitness marketing professional can earn trust and authority by emailing very good content every other day, with different opt-ins to click on videos, blogs or article links within the email.
Linking prospects to extremely popular blogs that have a lot of comments is one way a fitness marketing expert can establish buzz and credibility. After three content-rich posts, they can then offer a discount on a program that this particular prospect may be interested (based on his or her click-through history). The highest response rates occur when auto-responders start at the moment of opt-in, so prospects know and remember where these fitness marketing emails are coming from.
"If someone doesn't join your $99 '21 Day Metabolic Fat Burner Program,' then wait three weeks and try them again with your $67 '14-Day Belly Blaster Program,'" Sam explains. "If these people stay on your list and do not unsubscribe, try to make the offer irresistible – like a '14-Day Belly Blaster Program' for $1 with a money back guarantee. This technique works so well, most people go with the initial offer and the rest eventually hop onboard for the second offer."
Each month, new prospects will be involved in this fitness marketing campaign and signing up for new programs. This strategy is designed to create desire, interest and relationship in a short period of time. All this leads to increased sales, of course. Offering low-barrier programs is a great way to get prospects to test-drive the club and fall in-love. Once they see results in a short period of time, they'll be inclined to stay onboard as regular paying clients.
Sam summarizes: "Set up your auto-responder to deliver the free report, deliver 3 high-quality blog posts every other day, and then pitch one of your low-end programs three days later. Then, deliver high-quality blog posts for three more weeks, and offer another affordable program. A week later, offer that same program for $1 with a money back guarantee. This is one of the most successful fitness marketing strategies we employ. I know it will work for you too!"
Stop by http://www.super-trainer.com for more fitness marketing tips and learn about Sam's mentorship opportunities.
About Sam Bakhtiar
Sam Bakhtiar is a Persian-born American with over twenty years of experience in fitness training and body building. After completing B.S in Premed and Nutrition, Sam also received a degree of doctorate of Chiropractics. Along with being one of the best fitness trainers, Sam is also a business and marketing expert. After establishing a successful fitness training business with substantial income, Sam is helping other professionals in the industry to achieve their business goals. For more information, please contact using the following information.
Contact Information:
Sam Bakhtiar
Fitness Concepts
909-393-9075
http://www.super-trainer.com
###