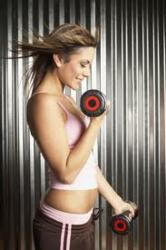 You've got to be before you can do, and do before you can have. ~ Zig Ziglar
Chino Hills, CA (PRWEB) February 27, 2012
Fitness marketing may not be taught in schools, but it's learned in the trenches every day by thousands of fitness trainers across America. Unfortunately, many of these trainers are expending countless hours and dollars making blunders that, in retrospect, often seem quite silly.
Fitness Marketing Expert Sam Bakhtiar got on the fast-track to success when he began shadowing millionaire mentors who showed him how to systematize his business – including his online blogging practices. Over the years, he's perfected his methods down to a science – which he shares with other trainers on his blog, http://www.super-trainer.com, in his free downloadable training manual "Six Figures In 67 Days," and in this press release.
"Blogging is the lifeblood of fitness marketing," Sam declares. "Why? Because it helps you solidify retention strategies and get referrals with your existing clients, which is an essential path toward a six or seven figure income. Blogging will also help you reach out to other people in your market who are searching for the answers you're providing. An added bonus is that blogging can help you appear more knowledgeable and credible in your community."
Sam offers the following fitness marketing tips for running a successful blog:

Get A Professional Design. Sam says: "In the real world, no one is going to spend time with you at your house if there's dirty laundry stinking up the place, clutter everywhere and an overall ambiance of chaos. The same holds true for your website… clean it up!"
Get A Professional Writer. Sam says: "I do a lot of writing, but I don't have the time to post every single day on a consistent basis. There's no shame in having a team of professional copywriters who understand your business and know how to write in a compelling way that people enjoy."
Do Your Research. Sam says: "You'll also want to identify the most competitive and sensible target keywords to include in your blog posts. You'll give these words to your copywriters to ensure that your blog is Google-friendly. You will want to have an analytics program set up to monitor which topics are particularly popular among your audience."
Learn To Love Video. Sam says: "Videos are a great way to reach audiences in a compelling manner. Not everyone enjoys scanning copy and reading, but if you give them a video, they'll be all over it – and they will be more likely to share it with their friends. Use a tool like Market Samurai software to find the best keywords to include with your video. Aim for something that has at least 100,000 searches per month and medium or low competition. Be sure to transcribe your video for the readers out there."
For more tips on blogging and fitness marketing, visit Sam's Super-Trainer.com website and download a free copy of "Six Figures In 67 Days" for a step-by-step blueprint guaranteed to increase revenues by 25 percent or more immediately upon implementation!
About Sam Bakhtiar
Sam Bakhtiar is a Persian-born American with over twenty years of experience in fitness training and body building. After completing B.S in Premed and Nutrition, Sam also received a degree of doctorate of Chiropractics. Along with being one of the best fitness trainers, Sam is also a business and marketing expert. After establishing a successful fitness training business with substantial income, Sam is helping other professionals in the industry to achieve their business goals. For more information, please contact using the following information.
Contact Information:
Sam Bakhtiar
Fitness Concepts
909-393-9075
http://www.super-trainer.com
###