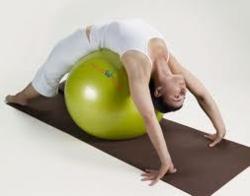 Whenever you feel like giving up, remember why you set this goal in the first place. ~ Unknown
Chino Hills, CA (PRWEB) March 01, 2012
Not every personal trainer is a natural fitness marketing expert or professional blogger. In fact, very little attention is paid to any type of marketing in schools and organizational training programs these days – even though mastering this system is imperative for success. That is why Chino Hills, California fitness marketing expert and self-made millionaire Sam Bakhtiar has created a mastermind training program for fellow millionaires-to-be that focuses on blogging as a fitness marketing method, among other things.
"Blogging is one of the best tools we have to reach people locally – whether it's establishing credibility with new prospects or building relationships with current clients. People frequently compliment me on my blog and ask me how I get so much great content and so many enthusiastic comments. So I'd like to address this question and let people know that my fitness marketing program is full of practical advice you can put to use for your own business immediately."
Most people are genuinely shocked to hear that a lot of fitness marketing is outsourced nowadays, Sam admits, but having a copywriter at your disposal is an invaluable time-saver. "You want to find someone who is truly intelligent and can grasp the essence of your business. You want someone whose primary language is English… someone who understands about SEO, keyword density, and calls-to-action."
Another great way to tackle fitness marketing blog content is to create videos. "One of my buddies, Christian, confesses that he is not very good at writing, but his wife is great on camera. So he has his wife do six-minute videos based around a competitive keyword uncovered through their Market Samurai software. You can also used the free Google Keyword Tool for this purpose as well. They had a transcriber type out the whole video for SEO purposes and he had unique, dynamic content."
Many beginners do not understand the purpose of keywords, Sam says, but harnessing the power of Search Engine Optimization in one's blog will really transform a person's fitness marketing. Keyword phrases essentially act as magnets, attracting people who are typing those same phrases into search engines. The researched keyword needs to be in the title, image tags, the first sentence, the last sentence, and about once per paragraph in between – to be most effective anyway.
Sam recommends adding headlines, lists, stand-out quotes, and photos. "You want to create a blog that dazzles the eyes as well as the mind. People don't have a very exceptional attention span, but search engines love long posts. So you really get the best of both worlds if you can break up the text with something different, whether it's a video, a call-to-action, or a photo."
Those interested in more fitness marketing advice can get what they need at http://www.super-trainer.com.
About Sam Bakhtiar
Sam Bakhtiar is a Persian-born American with over twenty years of experience in fitness training and body building. After completing B.S in Premed and Nutrition, Sam also received a degree of doctorate of Chiropractics. Along with being one of the best fitness trainers, Sam is also a business and marketing expert. After establishing a successful fitness training business with substantial income, Sam is helping other professionals in the industry to achieve their business goals. For more information, please contact using the following information.
Contact Information:
Sam Bakhtiar
Fitness Concepts
909-393-9075
http://www.super-trainer.com
# # #