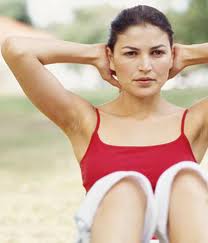 I am always doing things I can't do, that's how I get to do them. ~ Pablo Picasso
Chino Hills, CA (PRWEB) March 02, 2012
In 2010, 20-year-industry-veteran Sam Bakhtiar released "Six-Figures In 67 Days," a life-changing fitness marketing manual that showed people how to get into the fitness business, carve out a solid income, and be the best at what they do. After receiving feedback from his many satisfied clients, he decided to add more material to the book for a more comprehensive guide to six and seven-figure incomes.
Sam explains, "In this re-issue, you'll find more information about making the switch from one-on-one training to more lucrative group boot camp training. You'll also get a step-by-step blueprint on how to move from someone else's studio into your own and get your new enterprise launched. Not only that, but I'll show you how to systematize and automate your fitness marketing practices, so you'll have more free time to focus on the quality side of the business and converting more sales."
Raquelle is one of the satisfied clients who downloaded the first edition of "Six-Figures In 67 Days." She explains that she was looking for information regarding fitness certification when she first stumbled upon the book. After following Sam's tips, she was able to get her certification, secure six regular clients and earn twice as much as she was making at her internship – all while working half the hours. "I'm really looking forward to the new program," she admits. "You can count me in!"
"This book changed my life," adds Devon from NYC, who is looking to open up a new training studio in a competitive market. "I'm looking to get to the next level now, so I'm hoping the new program can help!"
"The manual was a blueprint on how to six-figures – and it helped me get there… fast too!" says Adam, another satisfied fitness marketing client.
"The top-level manual is the best thing I've bought so far as a trainer and has helped me the most. But I'm also looking forward to the new program," says Derrick, who got his manual from http://www.super-trainer.com.
"I'm not at six figures yet," says Carlos, "but I can't tell you how much it changed my life. I've seriously red it at least a hundred times, and every time I learn something new."
Erik Kristensen says he found the six-figures fitness marketing manual right after his certification and got out of the starting gate making $80 per hour. "I ran into a guy I got my certification with at the gym the other day… and he was only $17 per hour!"
The response has been tremendous for the old fitness marketing manual, but the new one is even more comprehensive and packed full of valuable information to transform a personal training business from ordinary to extraordinary. There will be tips on how to grow a business, how to get more one-on-one clients to join the group sessions, and how to advertise on a shoestring budget.
About Sam Bakhtiar
Sam Bakhtiar is a Persian-born American with over twenty years of experience in fitness training and body building. After completing B.S in Premed and Nutrition, Sam also received a degree of doctorate of Chiropractics. Along with being one of the best fitness trainers, Sam is also a business and marketing expert. After establishing a successful fitness training business with substantial income, Sam is helping other professionals in the industry to achieve their business goals. For more information, please contact using the following information.
Contact Information:
Sam Bakhtiar
Fitness Concepts
909-393-9075
http://www.super-trainer.com
###