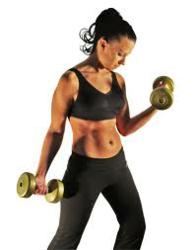 The secret of success is constancy of purpose. ~ Benjamin Disraeli
Chino Hills, CA (PRWEB) March 05, 2012
According to a recent Men's Health magazine article, 12 percent of new gym members join in January. For some fitness centers, this means a membership increase of 30 to 50 percent. However, 20 to 30 percent of these new members stop going within the first three months… but why? Fitness Marketing Expert and 20-year-industry veteran Saman Bakhtiar weighs in with his expert opinion.
"You've seen the protests this year. You've heard the people speak. The idea of 'Corporate Big-Box America' does not work for the masses anymore," Sam explains. "When people sign up for a new membership at a massive fitness super center, they think they're getting access to more high-tech equipment, all the latest technology – like HDTVs and Cybex machines and more fitness class options. What they get is something entirely different: they're herded in like cattle, they have to wait to get on the machines, they are a nameless face in the classes, and they don't get the results they want because they're more focused on watching TV than doing the work."
Part of the problem with gym memberships today, says the fitness marketing expert, is that there is a one-size-fits-all approach that lacks any kind of personalization or human touch. "While Amazon is giving me personalized recommendations while I shop and the people from Sweetwater Music are calling to ask me how my life is going after I bought one item from them last year, the fitness industry is caught in the stone age with a model that doesn't work. There will always be a revolving door of dissatisfaction as long as gyms offer lousy service for the lowest possible price."
Instead, Sam Bakhtiar says he hopes to see a cultural shift in the fitness industry, where more trainers are mentored and showed the best practices to customize interactions and make clients happy. He provides ongoing education and mentoring with his fitness marketing workshops, business coaching calls, blogs, and downloadable "Six-Figures In 67 Days" manual (available for free this month at http://www.super-trainer.com).
"What I emphasize to everyone I mentor in fitness marketing is that you need to have a good product, first and foremost; you need to be the best in your market," Sam explains. "Next, I show them how to take their passion and good rapport with clients and take it one step further to create an insatiable tribe of people who become 'lifers.' These are the people who will get all their friends onboard, give you some of the best testimonials, and who will give you the financial freedom you've always wanted because they feel you are giving them more value than they could ever possibly repay you for."
"I don't know when personal training got away from being a service-oriented sector into being a physical building with a bunch of machines in it," Sam goes on to say, "but it's got to stop. People deserve better than that. They deserve to get results, advice on leading healthier lives, and a place where they feel like part of a tribe… or a movement toward a healthier America."
About Sam Bakhtiar
Sam Bakhtiar is a Persian-born American with over twenty years of experience in fitness training and body building. After completing B.S in Premed and Nutrition, Sam also received a degree of doctorate of Chiropractics. Along with being one of the best fitness trainers, Sam is also a business and marketing expert. After establishing a successful fitness training business with substantial income, Sam is helping other professionals in the industry to achieve their business goals. For more information, please contact using the following information.
Contact Information:
Sam Bakhtiar
Fitness Concepts
909-393-9075
http://www.super-trainer.com