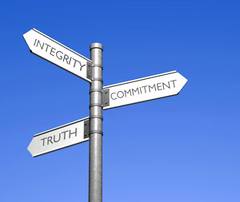 Success does not consist in never making blunders, but in never making the same one a second time. ~ Josh Billings
Chino Hills, CA (PRWEB) March 13, 2012
Marketing is considered as the backbone of business since decades. It positions a business as the best there is in the industry. However, marketing may only promise more leads and customers. It is the quality, honesty and value that a business delivers which gains it the trust and loyalty of customers. Dr. Sam Bakhtiar, a veteran personal trainer and personal trainer marketing expert defines how business ethics play a very important role in successful personal trainer marketing.
In one of his recent blogs on super-trainer.com, Sam Bakhtiar has shared some important pointers regarding ethics in the personal trainer business. He also educates his readers about how they might end up compromising their credibility for the sake of marketing. According to Sam Bakhtiar, "No matter how excellent a sushi they offer, I won't prefer dining out in a restaurant whose owner pays the mafia to break his competitor's leg. Business has a code of conduct and for personal trainers it is defined by the International Fitness Association. So, unless you are looking for a bad reputation, you better stick to the rules."
To give a better idea of ethics and code, Sam brilliantly puts forward some of the practices that must be avoided in the personal training business. On the top of his lists, he prohibits sale or advertisement of a useless or low quality product. This will badly hurt the credibility of a business and customers might end up considering the trainer as useless and deceptive as the product he/she is promoting. Sam further shares a word of advice on the importance of punctuality and commitments.
Personal trainers must also be very careful in the way they interact and socialize. "Our clients trust us with anything. There may be problems they may not be very comfortable sharing with everyone. So, don't go spilling it out in front of everyone. Also, avoid boasting too much about how good you are. You don't want to sound like a self-obsessed, vainglorious person, do you?" asks Sam.
Concluding his write-up on fitness marketing ethics, Sam shares ten questions to help personal trainers assess and judge their decisions on the scale of business and marketing ethics. For further reading and understanding, please visit the website super-trainer.com
About Sam Bakhtiar
Sam Bakhtiar is a Persian born American with over twenty years of experience in fitness training and body building. After completing B.S in Premed and Nutrition, Sam also received a degree of doctorate of Chiropractics. Along with being one of the best fitness trainers, Sam is also a business and marketing expert. After establishing a successful fitness training business with substantial income, Sam is helping other professionals in the industry to achieve their business goals. For more information, please contact using the following information.
Contact Details:
Phone: 909-393-9075
Website: http://www.super-trainer.com
###