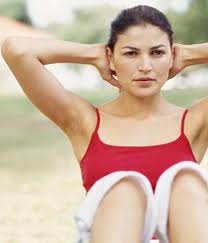 We can have more than we've got because we can become more than we are. ~ Jim Rohn
Chino Hills, CA (PRWEB) March 13, 2012
Personal trainers, fitness franchise owners and boot camp operators often find that they have an onslaught of new customers in January – yet, many of these eager exercisers peter out by March. Everyone knows that it's much cheaper to maintain clients than to solicit new ones. So Fitness Marketing Expert Sam Bakhtiar of the ever-growing Fit Concepts franchise shares his top tips on retaining clients in 2012.
1. Show some appreciation!
"I didn't end up managing six boot camps in Chicago, five boot camps in California, my own personal training studio and my fitness marketing business by taking my clients for granted," Sam explains. "There are many things you can do to show you care that cost you very little time and money." Giving clients free stuff is a guaranteed way to keep people satisfied – whether it's a water bottle, smoothie, t-shirt, or week of training. Little things – like texting a client on his or her birthday or sending out a "thank you" card to all new members will make a monumental difference.
2. Become a resource!
"Over 37 million Americans are searching the term 'fitness' in Google each month. People are very interested in ways to stay motivated to lead a healthier lifestyle, how to eat better, or new exercises that may help them achieve their fitness goals. For your clients, you need to be that quintessential resource," says Sam. One of the successful fitness marketing strategies he's used is to create private Facebook communities where clients can gain knowledge and inspiration. Some people use email subscriber lists to deliver regularly scheduled messages. Another option is to create an app that keeps you linked with your group at all times.
3. Get feedback!
"I am shocked by how few fitness pros fail to survey their clients. It only takes one minute and the feedback you receive is absolutely priceless." According to Sam, "Most people would rather just leave than publicly complain, so you can often retain a ton of people by offering them an anonymous outlet to vent their frustrations." Good questions to ask in one's fitness marketing survey may include: Who is your favorite trainer? How would you rate your workout? How would you rate the energy and enthusiasm? How would you rate your trainer's punctuality? How do you rate the music? How do you feel when you leave your workout? Does the instructor know your day? Does the instructor provide good recommendations on form? Would you recommend us to a friend or family member? Do you have any suggestions to make your experience better?
"The biggest failure in fitness marketing occurs when a professional lets a dissatisfied client walk out that door, without gaining anything in the process or having a chance to fix the problem," Sam says. "These unhappy clients will soon be badmouthing you all over town and to your competitors, costing you tons of money to compensate for the bad publicity."
To gain more free advice on how to improve fitness marketing, visit http://www.super-trainer.com to download "Six Figures in 67 Days," a training program designed to help fitness pros get on the fast-track to making their first million dollars.
About Sam Bakhtiar
Sam Bakhtiar is a Persian-born American with over twenty years of experience in fitness training and body building. After completing B.S in Premed and Nutrition, Sam also received a degree of doctorate of Chiropractics. Along with being one of the best fitness trainers, Sam is also a business and marketing expert. After establishing a successful fitness training business with substantial income, Sam is helping other professionals in the industry to achieve their business goals. For more information, please contact using the following information. Contact Information: Sam Bakhtiar / Fitness Concepts / 909-393-9075 / http://www.super-trainer.com