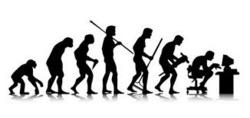 A failure is a man who has blundered, but is not able to cash in on the experience. ~ Elbert Hubbard
Chino Hills, CA (PRWEB) March 15, 2012
It has become crucial for businesses to evolve and advance in every aspect. Without the employment of the latest technology and knowledge, businesses fail to live up to the competition. This holds true for personal fitness trainers as well. Dr. Sam Bakhtiar, renowned fitness expert and personal training marketing guru, is helping trainers keep pace with time by highlighting two of the most proficient Tech tools in this aspect.
Dr. Sam has revealed this information in the form of three videos. Each of them is offering an insight into the importance of these tools, how to find them and how to use them to get the most advantage. According to Dr. Sam, "You may not be the most technically savvy person but more certification and technical knowledge will directly affect you image, efficiency and your personal trainer marketing. That doesn't mean you have to go out there and try out every single tool there is. I have given you just enough of them to help you increase your income to a six-figure for the next year to come."
The first video in this series describes the two tools and the way they can be employed during the holiday season in order to make the most of the next year's income. The two tool recommended by Sam are optimized press and Wish list Member. While each of these tools cost $97, using it in an effective manner can help earn a lot more than you will invest.
The second and third videos help in finding these tools and building the Sales and Offer page to list your promotions respectively. According to Sam, "After watching these videos you will be able to use these tools to earn around 300-500 dollars per hour."
The videos offer an excellent opportunity for professionals who lack much technical knowledge and are eager to find easy ways to employ TECH tools in their fitness marketing. For more information, please visit the website http://www.super-trainer.com
About Sam Bakhtiar
Sam Bakhtiar is a Persian born American with over twenty years of experience in fitness training and body building. After completing B.S in Premed and Nutrition, Sam also received a doctorate of Chiropractics. Along with being one of the best fitness trainers, Sam is also a business and marketing expert. After establishing a successful fitness training business with substantial income, Sam is helping other professionals in the industry to achieve their business goals. For more information, please contact using the following information.
Contact Details:
Phone: 909-393-9075
Website: http://www.super-trainer.com
###