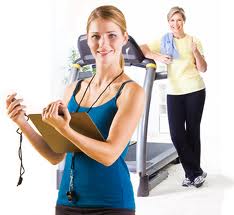 You will never "find" time for anything. If you want time, you must make it. ~ Charles Bruxton
Chino Hills, CA (PRWEB) April 11, 2012
Known by the well-deserved pet name '7FigureSam', having built up a personal trainer marketing business worth over $2 million – the fitness and business guru has launched Super-Trainer.com to share the secrets of his success. However, for Sam, life hasn't always been this good.
Just a few years ago, things were very different. Finding himself working over sixty hours a week, with little or no time to dedicate his family, Sam made a commitment to change. Having turned his business around, Sam is determined to teach others to do the same thing.
"Being a personal trainer is a very hands-on business model, and many find that the work/life balance quickly becomes a thing of the past" explains Sam. He continues "However, being a personal trainer can be extremely profitable if you market yourself in the right way, and that is what my blog aims to achieve".
Content at Super-Trainer.com will be delivered through informative and educational articles, training materials and thought-provoking discussion. Having already received much positive feedback after its launch, Sam is confident that his blog could be the very lifeline that the struggling personal trainer needs.
James, who has been using the site frequently, is proud to share his opinion:
"I'm a complete workaholic, and my Wife will tell you that it isn't a good thing. Sam's blog contains some great information that I know will help me find the financial freedom I want without the personal sacrifices. Even though I'm starting from the bottom, just reading about Sam and his success is very inspirational", he says with an eager spirit.
"James is the perfect candidate for success" Sam says. "I've got to know him quite well over the past few weeks and he certainly knows his profession. What's missing is the business sense – and I'm going to work hard with everyone who visits the blog, like James, to instil the values they need to become half personal trainer, half successful entrepreneur".
However, Sam makes it clear on his blog that it won't come easily. From sharing his own hardships while turning his business around, readers are warned that the road is long and tough, but that there really is a pot of gold at the end of it.
About Sam and 'Personal Trainer Marketing'
Sam aims to use his experience to help others beat the competition through his new personal trainer marketing blog. By sharing his first-hand experiences and knowledge, Sam will encourage others to learn how to find the perfect balance between work and family, while steadily growing their own Fitness Marketing business.
###