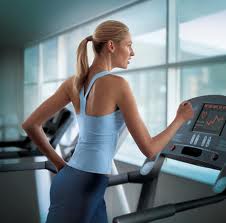 Why? Why Not? Why Not You? Why Not Now? ~ Aslan
Chino Hills, CA (PRWEB) May 02, 2012
Personal Trainer Marketing is a niche all of its own. The fitness industry is hyper competitive comparable to real estate. And as with real estate, it's those individuals that know how to implement creative marketing techniques specific to the industry that will rise above the competition and earn a lucrative living. Fitness marketing expert Sam Bakhtiar knows all about becoming a successful gym owner. The Persian born Bakhtiar came to America and turned himself into a bodybuilding champion, chiropractor, and a successful fitness entrepreneur with a string of profitable businesses across the country.
His passion is to help others like him with the desire to succeed amidst the competitive landscape of the fitness industry. He's so passionate about it that he is giving away his free "six figure in 67 days blueprint" marketing program for free on his website at Super-Trainer.com for a limited time.
Bakhtiar's book shows step-by-step how even a rookie with a non-existent marketing budget can leverage a variety of marketing channels such as Facebook, LinkedIn, smart phones, and even Craigslist to gain clients. The guide also delves into fitness management practices that help fitness professionals retain clients they gain as a result of their marketing efforts.
About Super-Trainer.Com:
Super-Trainer.com is a fitness marketing website owned and operated by Dr. and former champion bodybuilder "7 Figure" Sam Bakhtiar. He specializes in helping fitness trainers, gym owners, and boot camp operators earn a six figure income with their business by helping them establish concrete and effective marketing principles designed to attract and retain clients. His passion is to help fitness professionals succeed and earn a lucrative living by helping others get in shape. For more information about Sam's Fitness Marketing programs visit his website now.
Media Contact: Sam Bakhtiar
Fitness Consulting Inc.
14682 Central Avenue
Chino, CA 91710
###