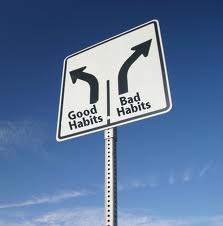 Careers, like rockets, don't always take off on schedule. The key is to keep working the engines. ~ Gary Sinise
Chino Hills, CA (PRWEB) May 22, 2012
People have heard of Steven Covey's book 7 Habits of Highly Effective People, but what about the bad habits that keep people from achieving? Personal Training Marketing professional "7Figure" Sam Bahktiar has identified through years of marketing research and observation of fitness industry professionals the 6 habits that inhibit them from achieving. Those habits include:
Self-Pity
Poor Time Management
Playing the Victim (Blame Game)
Making Excessive Excuses
Impulsive Behavior
Being a Fault-Finder
The fitness profession is a tough one and only those who perform at an elite level will make a lucrative living. Bahktiar advises his fitness clients, who range from gym owners to yoga instructors, to do some major soul-searching to see if they are guilty of any of these bad habits.
He points out that many fitness professionals who seem to suffer from "bad luck" always position themselves for negative things to happen because of the results of their bad habits. He explains that there really is no such thing as good or bad luck. Life is a result of the outcomes of choices. Bahktiar is owner and operator of fitness marketing website Super-Trainer.com that is full of marketing information designed to help fitness professionals achieve results in their business.
About Super-Trainer.Com:
Super-Trainer.com is a fitness marketing website owned and operated by Dr. and former champion bodybuilder "7 Figure" Sam Bakhtiar. He specializes in helping fitness trainers, gym owners, and boot camp operators earn a six figure income with their business by helping them establish concrete and effective marketing principles designed to attract and retain clients. His passion is to help fitness professionals succeed and earn a lucrative living by helping others get in shape. For more information about Sam's Fitness Marketing programs visit his website now.
Media Contact: Sam Bakhtiar
Fitness Consulting Inc.
14682 Central Avenue
Chino, CA 91710
###