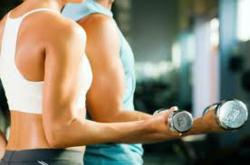 I don't know the key to success, but the key to failure is trying to please everybody. - Bill Cosby
Chino Hills, CA (PRWEB) July 16, 2012
Fitness industry entrepreneurs looking to get on the inside-track to making their first million dollars can learn trade secrets at a new seminar being held each month in Las Vegas. Rather than the typical convention center meeting, they will gather in a more informal setting at the mansion of millionaire fitness marketing expert, Sam Bakhtiar.
Sam Bakhtiar has spent over 20 years working in the industry as a professional bodybuilder, personal trainer, boot camp operator, fitness marketing consultant and mentor. His seminars are designed to help fellow business owners get their operations off the ground and productively working toward grossing six and seven-figures.
"When I was first getting started, there was no one to tell me which fitness marketing efforts worked or didn't work," Sam explains. "So there were many years of trial-and-error initially before I found my footing. I was always reading, attending industry events, mentoring and amassing more information as I went along. What I'm presenting is the culmination of 20+ years in the trenches -- all broken down into simple steps that can be replicated by anyone."
At the last fitness marketing seminar, Sam had the following tips to share:

One of the most important things in fitness marketing is to avoid the temptation to "do everything." It's important to have an established marketing plan that focuses one's efforts in the right areas and does not spread a budget too thin.
Having a good foundation and a differentiated product is the core of any good fitness marketing plan. Far too many boot camps recycle carbon-copy sales pitches and aggressively market, without an understanding of what they have to offer that is truly unique or worthwhile. Sam calls this the "commodification" of the fitness industry.
Avoid "flavor of the month" fitness marketing like Facebook Ads, which are difficult to monetize. Simply sending out impersonal flyers, $100 gift cards or plastering posters all over the city are not good, targeted techniques for bringing in long-term, sustainable traffic. These gimmicks are often short-lived and costly to execute.
The "Relationship Component" needs to be at the heart of all fitness marketing. Having existing clients bring a friend to work-out with them is much different than bringing a random person in from off the street.
It's important to consider all the free methods of fitness marketing that work so effectively. Public speaking events, Joint Venture Marketing with other businesses and networking events are all worthy of one's time and careful consideration.
For more fitness marketing tips, business owners can visit http://www.Super-Trainer.com and read Sam's blog or sign up for one of Sam's upcoming seminars in Las Vegas.
About Sam Bakhtiar
Sam Bakhtiar is a Persian-born American with over twenty years of experience in fitness training and body building. After completing B.S in Premed and Nutrition, Sam also received a degree of doctorate of Chiropractics. Along with being one of the best fitness trainers, Sam is also a business and marketing expert. After establishing a successful fitness training business with substantial income, Sam is helping other professionals in the industry to achieve their business goals. For more information, please contact using the following information.
Contact Information:
Sam Bakhtiar
Fitness Concepts
909-393-9075
http://www.super-trainer.com