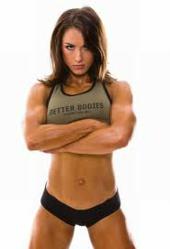 I am always doing that which I cannot do, in order that I may learn how to do it. - Pablo Picasso
Chino Hills, CA (PRWEB) July 18, 2012
Over the next 5 years, 3 in 5 fitness business owners will go out of business. That is the commonly-cited statistic for the failure of small businesses anyhow. It's not that these entrepreneurs don't have the heart or drive to succeed. Rather, it's that they aren't well-versed on the secrets to success or the common pitfalls that consume so many fitness businesses. A new fitness marketing blog aims to lead entrepreneurs down the path to making six or seven-figures by tapping the wealth of information amassed by millionaire personal trainers from coast to coast.
Sam Bakhtiar is the CEO of the Fitness Concepts franchise based out of Chino Hills, California. Over his 20+ years of fitness business ownership, he has seen many changes. "I was promoting a boot camp before it became a fad. Back then, all you had to do was name your business a 'boot camp' and you had people lining up around the block to be a member," he explains. "Now it's totally different. Boot camps have become nothing more than a commodity. They're totally played-out."
In one of Sam's recent fitness marketing blogs, he dissuades fitness entrepreneurs from using the term "boot camp." He explains how his friend Pat Rigsby saw the end coming and jumped ship. He created "Fitness Revolution," rather than "Broke Body Boot Camp" and differentiated himself from all the failed boot camps out there.
"Unfortunately, the industry grew too fast and a lot of people who didn't know what they were doing got into the industry. Everyone wanted to cash-in quickly on the hot fad. They marketed aggressively, without developing a quality product or cultivating quality service. A lot of clients were left feeling like they were robbed blind. That's why I recommend avoiding association with boot camps," Sam says.
Instead, the best way to approach fitness marketing is to focus on core relationship management. Sam recommends spending time and effort hiring the best staff members, training them and developing programs that are truly inspirational. "Fitness Concepts is more like family than a space to work-out. Our classes are more like fun social clubs than army drills. Our results are more productive than a person could ever get on his or her own. That's what you want if you're trying to build a multi-million-dollar fitness empire."
Fitness marketing advice can be found at the http://www.Super-Trainer.com blog. Entrepreneurs who enjoy the blog entries from Sam and his network of professionals can meet up with the group at one of Sam's monthly Millionaire Mastermind events in Las Vegas or text "7FIGURES" to 77453 for a free 15-minute business coaching call.
About Sam Bakhtiar:
Sam Bakhtiar is a Persian-born American with over twenty years of experience in fitness training and body building. After completing B.S in Premed and Nutrition, Sam also received a degree of doctorate of Chiropractics. Along with being one of the best fitness trainers, Sam is also a business and marketing expert. After establishing a successful fitness training business with substantial income, Sam is helping other professionals in the industry to achieve their business goals. For more information, please contact using the following information.
Contact Information:
Sam Bakhtiar
Fitness Concepts
909-393-9075
http://www.super-trainer.com