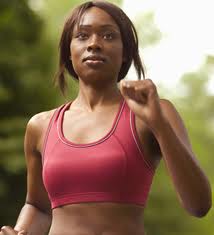 If the facts don't fit the theory, change the facts. - Albert Einstein
Chino Hills, CA (PRWEB) August 15, 2012
Time management is a challenge for fitness business professionals. Training on-site staff, paying the bills, running online marketing practices and developing productive fitness studio packages take up an exorbitant amount of time if the proper systems are not in place. Many new business owners find they are bringing in more money, but have no time for family or a social life. Fitness Marketing Expert Sam Bakhtiar focuses much of his coaching on this important area of business development.
"I started my fitness business flying by the seat of my pants," recalls Sam Bakhtiar, CEO of the Fitness Concepts boot camps in Chino Hills, California. "I was working 60 hours and finding it impossible to get everything done. I knew something had to give. That's when I invested in more educational opportunities to find where I could improve my day-to-day business practices to free up more of my precious time."
Sam had a doctorate of chiropractic and a B.S. in premed/nutrition, but his formal education did not cover fitness marketing in enough depth. He found mentors who made their millions in the fitness industry, attended seminars, and read books. The more he networked, the more he saw how far off-track he had been. Over 20 years later, he is offering a business coaching / mentorship program to fitness business owners nation-wide.
"The program has been designed to put business owners on a fast-track to earning their first six or seven-figure salary," Sam explains. "It starts with reading Six-Figures In 67 Days, a step-by-step manual that has helped people save $1,000 in business expenses in the first month and add on another $3,000 in monthly revenue right off the bat. This guide contains all of the industry's best practices."
He continues: "Next, there is a retreat that assembles the industry's biggest ballers to my Las Vegas mansion. It's an extraordinary experience for business owners to surround themselves with fitness giants who are eager to talk with them in roundtable discussions that are much more intimate than your typical seminar or conference. It's a great chance for people to ask their most burning questions and get answers from guys who have been there, done that."
Lastly, Sam Bakhtiar follows up with all protégés by phone. "I never let anyone fall between the cracks," he explains. "At the end of the day, how my fitness marketing program differs from others is the level of attention you get. I don't just hand over the Six-Figures manual and say, 'Well, good luck with that.' I make sure you can put those steps into action and hold you accountable for success."
When it comes to time management, a business owner must start with a printed schedule. This schedule must include time for checking emails, phone call-backs, and social media networking. Sam stresses that it's essential to delegate any non-essential tasks and choose 3 primary objectives to accomplish each day. Sam covers topics like "how to minimize interruptions" and computer programs that aid in time management. More information about the fitness marketing mentorship can be found at http://www.Super-Trainer.com.
About Sam Bakhtiar:
Sam Bakhtiar is a Persian-born American with over twenty years of experience in fitness training and body building. After completing B.S in Premed and Nutrition, Sam also received a degree of doctorate of Chiropractics. Along with being one of the best fitness trainers, Sam is also a business and marketing expert. After establishing a successful fitness training business with substantial income, Sam is helping other professionals in the industry to achieve their business goals. For more information, please contact using the following information.
Contact Information:
Sam Bakhtiar
Fitness Concepts
909-393-9075
http://www.super-trainer.com