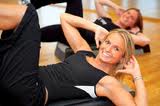 I haven't failed. I've just found 10,000 ways that won't work.
- Thomas Edison
Chino Hills, CA (PRWEB) October 08, 2012
Fitness Concepts CEO Sam Bakhtiar is bringing together the top names in the multi-million-dollar fitness industry with a weekend "mastermind" event on February 1st & 2nd in Irvine, California. For the month of October, he is offering $300 off sign up. More information can be found at http://www.super-trainer.com/weekend-with-sam-2013.
"7 Figure" Sam Bakhtiar is the CEO of the multi-million-dollar Fitness Concepts franchise in Chino Hills, California. With more than 20 years of industry experience as a champion bodybuilder, personal trainer, marketer, entrepreneur and CEO, he is sharing his secrets to success with entrepreneurs who are interested in taking their fitness marketing to the next level. Several times a year, he amasses a large collection of top industry players for innovative "mastermind" events that give aspiring entrepreneurs all the information they need to be successful.
Sam will speak about how fitness marketing methods have changed over the years and tactics that people are using to generate seven-figure salaries in 2013. Other guest speakers and topics for this one-of-a-kind event include:

Pat Rigsby (Fitness Revolution CEO) – Speaking about how to get positioned in the top 1% and how to double or triple income in just 12 months
Chris McCombs – Speaking about content marketing, authority, increasing conversions and social media
AJ Mihrzad (Life Fuel Fitness owner) – Speaking about increasing retention through relationship marketing, developing a unique selling proposition and increasing conversions
Stephen Cabral (SmartStudioSystems.com founder) – Speaking about how to make 7-figures a year in a 700-square-foot studio and how to outsource to a fitness marketing team
Brian Grasso (CEO of the International Youth Conditioning Association) – Speaking about mindset and goal-setting to create a more authentic path to happiness and success
Vaughn Bethell (CEO of Performance USA) – Speaking about how to create $250,000 with just $400 worth of investment in traditional marketing and how to win past clients back
Brian Devlin (Founder of Synergy Fitness) – Speaking about auditing the business to find weakness, managing outsourced labor, and how to automate more business to free up time
Dax Moy (UK Celebrity Trainer) – Speaking about the role of a leader and how to become a guru who can earn $25,000 per client, per week
Armando Cruz (Founder of Cruz Country) – Speaking about how to minimize risk, how to get out of debt, and how to make more effective decisions concerning a fitness business
And MANY more!
"This is really a unique kind of event," Sam explains. "First, you get to talk to guys who are grossing millions of dollars a year simply training clients or running small fitness boot camps. These guys have been profiled by CNN, Men's Health, CBS, ESPN, Web MD, The New York Times, Newsweek and Men's Fitness."
He adds, "Secondly, my events are not like your typical seminar or conference. We're going to hang out at the high-end Hilton Hotel, where you'll get to interact with top industry business moguls one-on-one. There will be traditional sit-and-take-notes discussions, but we'll also spend plenty of time at the lounge, out by the pool, and going out to have fun in Irvine. We really want to create a synergistic, enjoyable time for everyone that leaves your head spinning and full of knowledge."
Anyone who signs up in the month of October at http://www.super-trainer.com/weekend-with-sam-2013 will save $300.
About Sam Bakhtiar
Sam Bakhtiar is a Persian-born American with over twenty years of experience in fitness training and body building. After completing B.S in Premed and Nutrition, Sam also received a degree of doctorate of Chiropractics. Along with being one of the best fitness trainers, Sam is also a business and marketing expert. After establishing a successful fitness training business with substantial income, Sam is helping other professionals in the industry to achieve their business goals. For more information, please contact using the following information.
Sam Bakhtiar
Fitness Concepts
909-393-9075
http://www.super-trainer.com