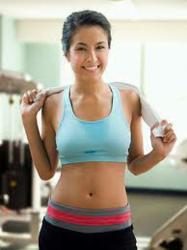 It wasn't raining when Noah built the ark. - Howard Ruff
Chino Hills, CA (PRWEB) October 10, 2012
Fitness Marketing Guru "7 Figure" Sam Bakhtiar makes a living training clients, running a successful boot camp franchise, and giving away valuable business advice to fitness industry entrepreneurs. His words have helped more than 100 fitness business owners break into six and seven-figure income. Now he is sharing free tips on prospecting through Facebook on his new blog for fitness industry entrepreneurs at http://www.Super-Trainer.com.
In his two-part series, "How To Attract Fitness Clients With Facebook," Sam discusses how to: conduct market research on Facebook, decide on a budget, time posts for maximum impact, optimize for mobile, create paid ads that work, sponsor stories, make posts that people actually want to read, gauge analytics, qualify leads, test ads for efficiency, and make conversions.
"For many fitness marketing professionals, Facebook is a daunting monolith," says Sam Bakhtiar. "They're not sure whether paid ads are worth their time or what kind of posts generate the most buzz. I'm sharing some of the things I've learned to help others avoid some of the early mistakes I made."
Sam adds, "Having a strong Facebook presence is essential in today's competitive environment. Our club's Facebook page has increased our referrals ten-fold, created a buzz around our Total Body Transformation contests, and continually reinforces our brand's culture. When you market yourself on Facebook, you're not only making an impression on your friends, but you're reaching out to all their friends too."
In addition to publishing free blogs for fitness industry entrepreneurs, Sam is also offering free 15-minute business coaching calls to answer any additional questions people may have. "The calls are really an extension of my blog. We'll talk about where your business is at right now, I'll answer questions you have about anything you read on the blog or anything pressing on your mind, and I can also refer you to one of my other programs that you could benefit from."
Sam offers everything from weekend "mastermind" retreats and e-books, to fully automated fitness marketing services and one-on-one business coaching. He brings more than 20 years of experience to the table and shares his knowledge of champion bodybuilding, personal training, small business startup, and multi-million-dollar growth with all the people he mentors. Unlike other programs, Sam's approach is very much hands-on and involved. Rather than provide materials and walk away, he coaches his clients every step of the way to make sure no one slips between the cracks.
More information can be found on Sam's fitness marketing blog at http://www.Super-Trainer.com or by texting "7FIGURES" to 77453.
About Sam Bakhtiar
Sam Bakhtiar is a Persian-born American with over twenty years of experience in fitness training and body building. After completing B.S in Premed and Nutrition, Sam also received a degree of doctorate of Chiropractics. Along with being one of the best fitness trainers, Sam is also a business and marketing expert. After establishing a successful fitness training business with substantial income, Sam is helping other professionals in the industry to achieve their business goals. For more information, please contact using the following information.
Contact Information:
Sam Bakhtiar
Fitness Concepts
909-393-9075
http://www.super-trainer.com