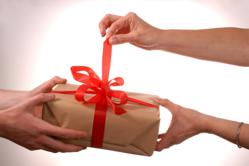 Keep steadily before you the fact that all true success depends at last upon yourself. ~ Theodore T. Hunger
Chino Hills, CA (PRWEB) November 29, 2011
It's all thanks to Saman Bakhtiar, also known as '7FigureSam' who, after turning his own personal training business around to become a multi-million dollar major player, has decided that he'd like to teach others to do the same... to reach their fitness and Personal Trainer Marketing goals.
The blog has come at the right time of year, just as fitness professionals and entrepreneurs everywhere are trying to take advantage of the extra business that the holiday season can bring. However, and as Sam can attest to – most will be working too many hours to even enjoy it.
"I was there once, busting a gut each day and never seeing my family. I want to teach others that a true work/life balance can be reached, allowing the freedom that we all deserve" Sam explains.
The blog will deliver informative articles, resources and tutorials on a regular basis, and is perfect for personal trainers who want to get more clients or for those working within the personal trainer marketing and boot camp marketing fields.
However, Sam wants to make it clear that success comes at a price – hard work, a strong will and a whole lot of pumping the business iron.
Just like that perfect workout, results come only after a long period of effort, planning and putting up with struggles. However, by utilizing the latest in digital technology, Sam will be delivering his information in an easy to digest way – and as it's online, users can access it as and when their schedule suits.
"It's all about systematizing your business – so that you can watch it grow as you enjoy more time to spend with your friends and family" Sam says. He explains further "If you're the right type of person who has the right frame of mind, I'm confident you'll see excellent results".
Those using the site are already raving about it's potential to transform both their life and their business. The site boasts an eclectic mix of lively communication, with everyone helping each other out to achieve their own personal fitness and financial goals.
Sam invites anyone with an interest in personal fitness, business and reaching their ultimate potential, to take a look and start their own journey to freedom.
About Sam and 'Personal Trainer Marketing'
Sam aims to use his experience to help others beat the competition through his new personal trainer marketing blog. By sharing his first-hand experiences and knowledge, Sam will encourage others to learn how to find the perfect balance between work and family, while steadily growing their own Fitness Marketing business.
###