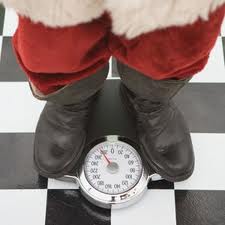 The greatest results in life are usually attained by simple means and the exercise of ordinary qualities. These may for the most part be summed in these two: common-sense and perseverance. ~ Owen Feltham
Chino Hills, CA (PRWEB) November 30, 2011
Holiday season arrives with a lot of joy and reunions. However, it might also bring a few worries for people on a strict weight loss diet or exercise program might. On this occasion, Dr. Sam Bakhtiar, renowned personal trainer and personal trainer marketing expert, is sharing his expert advice on how to eat less, enjoy more and look your best this thanksgiving.
Dr. Sam Bakhtiar has shared his views in a series of emails sent to his subscribers and clients during the month of November. He has also posted all of his emails on his blog on super-trainer.com. In his very first email, Sam shares the Dos and Don'ts of personal trainer marketing. According to Sam, "I wouldn't suggest my clients to eat a lot on the holiday with a promise to eat less after that. It actually kills the motivation to continue the diet afterwards as well. But don't worry not all of the rules are that strict. For instance, I have advised them to dress sexy. This will automatically make them conscious and careful."
In one of the newsletters, Sam has also announced his 'Black Friday Body Burn' program. According to Sam, this amazing program will help his clients lose weight between Black Friday and New Year's Eve. The program was offered on half price for twenty first comers. However, Sam has a few more Thanksgiving gifts to offer. "I know how the limited early-bird offer disheartened a few of my clients. Therefore, I have a new and amazing Thanksgiving gift for you. A whole year's worth of emails you can copy paste and watch your account grow."
Learning from Sam's experience is an excellent way for new and aspiring personal trainers to hit their business goals through proper and efficient fitness marketing. Black Friday and Thanksgiving offers by Sam Bakhtiar will serve as a valuable resource for trainers looking for success and growth. To find out more about these offers, visit the website supertrainer.com.
About Sam Bakhtiar
Sam Bakhtiar is a Persian born American with over twenty years of experience in fitness training and body building. After completing B.S in Premed and Nutrition, Sam also received a degree of doctorate of Chiropractics. Along with being one of the best fitness trainers, Sam is also a business and marketing expert. After establishing a successful fitness training business with substantial income, Sam is helping other professionals in the industry to achieve their business goals. For more information, please contact using the following information.
Contact Details:
Phone: 909-393-9075
Website: http://www.super-trainer.com
###