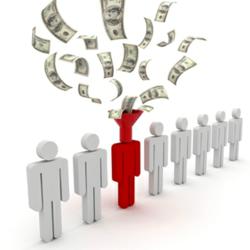 There is only one success--to be able to spend your life in your own way. ~ Christopher Morley
Chino Hills, CA (PRWEB) December 01, 2011
According to Dr. Sam Bakhtiar, Personal trainers receive much education about anatomy, physiology, nutrition and fitness science, but they don't always get all the business training they need to make a six-figure income. Yet, many personal trainers out there have discovered the secret world of mentorships, where they are given proven systems that can take them to the top. Business and fitness marketing expert Sam Bakhtiar is offering a great way to test the waters by offering his "Six Figures In 67 Days" e-manual and program for free with a limited time promotion.
Graduates of personal training programs don't always leave with all the tools they need to succeed in fitness marketing. Personal trainer Armando "The Professor" Cruz explains, "As a trainer I used to operate my business like a keg stand. I'd get an influx of clients and I'd be chugging as fast as I could to provide the service and forget about everything else.  Then the flow of the clients would stop and I 'd start the process all over and try to do it again." This unending cycle leads many people to burn the candle from both ends and eventually burn out altogether.
"If you want a business that is automated, consistent, and provides max value for each client consistently then you must create a marketing funnel and get rid of the Keg stand model," The Professor says. "A marketing funnel is the blue print or the treasure map that takes your prospective clients to your final destination – a paying, raving client that is happy to give you money because they feel like they are getting so much value they are ripping you off."
One example of successful fitness marketing that has worked for Armando works like this: prospects fill out online contact forms to get a free 1-week trial of a fitness boot camp. An assistant phones them, offering a free gift for trying the camp and reminding the individual of the date and time. They receive an email and text the day of the appointment. Halfway through the trial, their goals are discussed and they are offered the option to sign up with a longer running program. Members are placed on a follow-up sequence of receiving a day 1 call to congratulate them, a week 1 email, a week 2 text and a month 1 letter. Each month, fitness marketing tactics include asking them to refer 3 people. A special surprise gift is sent at 6 month and 1 year to show appreciation.
Armando learned this personal trainer marketing system by mentoring Dr. Sam Bakhtiar, a business professional who is now making a 7 figure income. The mentorship program is recommended for personal trainers who are running successful businesses but feel they could be working less and earning more. "I am still in the trenches just like you," Dr. Bakhtiar says. "I still own my personal training and boot camp facilities and they are my main source of income. But helping someone multiply their income gives me the same joy as helping a client lose a bunch of weight. It's a very rewarding experience."
Interested personal trainers can get started by downloading the "Six Figures in 67 Days" e-manual and training program from http://www.super-trainer.com, a $97 value offered for free with this special promotion. Then, personal trainers may choose to sign up with the mentorship program, which runs for 10 months.
About The Company: Fitness Consulting Inc. is a fitness marketing company that assists new and seasoned personal trainers who would like to earn greater income and provide a better life for their families. The organization is led by Sam Bakhtiar, who moved from Persia to America, where he graduated with his BS in premed and nutrition, received his doctorate of chiropractic, and won first place bodybuilding titles in every class. After studying business and learning in hands-on mentorship programs, Sam began mentoring others on how they can transform their personal training businesses into fulfilling six-figure salaries.
Contact Information:
Fitness Consulting Inc
14682 Central Ave
Chino, CA 91710
http://www.super-trainer.com
###