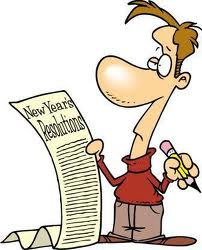 If opportunity doesn't knock build a door. ~ Milton Berle
Chino Hills, CA (PRWEB) December 09, 2011
The fitness marketing industry is a prospering business for personal trainers that are familiar with the tricks of the trade. For others, it is only a matter of time to stick to their unsuccessful and sloth strategy. Now with the New Year about to unfold in under 30 days, it is time for fitness trainers to plan their New Year resolutions and ideas to take their business to the next level. Here Super Trainer Sam Bakhtiar shares how a diversified marketing program can become a perfect weapon for fitness trainers yet to taste success in the business.
"Some people get hung up on emerging fitness marketing avenues like Facebook ads, 'Deal of the Day' coupons, or text message marketing campaigns. These are all great ideas, mind you, but no one avenue is going to bring you riches," says Sam Bakhtiar, laying down five killer marketing ideas to help your online business grow by the day in the New Year.
Engaging, informative, interesting, and interactive content is what really draws consumers to a business. Running quite a few blogs that address consumers' concerns and provides them specific information they are seeking is a good fitness marketing idea to draw business, since they will find you a great resource. Sam advises, "Your primary goal should not be to sell yourself, but to research and write the information that people are seeking online."
While creating your campaign, it is important to create a simple landing page that will directly take consumers to the information they seek. To get better positioning on Google's search page, your keywords must be targeted and focused, which would bring you more traffic.
Embedding a YouTube video on your website, blog, home page, or social networking sites is a great way to flex your expertise in the fitness industry. Demonstrate the right form for popular exercises, discuss fitness tips, and make a promotional ad with boot camp session clips. Post client testimonials. Retell your story as a fitness trainer.
Email marketing campaigns are the tried and tested methods of reaching subscribers in the world of fitness marketing regularly, which can be in the form of fitness newsletters, giving useful tips, exercise suggestions, recipes, and inspirational quotes. Give them exciting offers, such as a free personal training session or a free e-book download, in return for their contact information. Even partnering with another comparable business, such as an athletic clothing shop, and trade subscriber lists, is an out-of-the-box idea to reach a greater market.
"It really pays to spend a few dollars consulting an SEO expert... Get another opinion and see if you can improve your site traffic literally overnight," suggests 7FigureSam to take your personal trainer marketing business to new heights in the New Year, which is sure to bring you riches.
About Sam Bakhtiar: Sam Bakhtiar is a Persian-born American, popularly known as 7FigureSam in the fitness trainer industry. Sam has more than 20 years of experience in the fitness and body building arena. Dr. Sam has completed B.S in Premed and Nutrition. He is a PhD in Chiropractics. He has readily used his knowledge and experience in the fitness trainer industry to promote the importance of fitness. Being a business and marketing expert, Sam shares his expertise with budding fitness trainers to help them achieve their business goals. For more information, please visit http://www.Super-Trainer.com
###