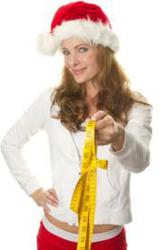 In the midst of winter, I found there was within me an invincible summer. ~ Albert Careb
Chino Hills, CA (PRWEB) December 12, 2011
The holiday season is the best time to boost income streams for personal trainer marketing businesses. Sounds odd, but it's true, since it is the time fitness trainers can exploit the best to run promotions and spread some "good cheer" by making special offers, without expecting a drop in their income or making themselves appear "desperate."
The holiday season need not create dread in the mind, seeing clients going on vacation, leaving a bunch of dead weeks. Yet, 7FigureSam suggests this is actually the best time for personal trainer marketing. In fact, "The biggest holiday of the year is a big opportunity for you to think creatively in of ways to sustain and grow your business. And that brings us to the biggest benefit the holiday season can have for you," notes Super Trainer.com.
Unleash exciting offers for current members as well as prospective clients for the New Year. Give clients the unique opportunity to roll over their missed sessions for months once they return to avoid the "insane makeup session rushes" that are a common phenomenon a month after the holidays. Offer a nice price break to your current clients by allowing them to pay in lump sum for the New Year, giving them exciting discounts. It is important to show them their savings. So writing a sample contract explaining the new pricing structure can give the clients a greater boost to stay with you in the New Year. Something like this is expected to give you a 10-20 percent success rate, thus bringing you a big balloon of cash to kick off the New Year.
Holiday season is a good time for reflection, for re-establishing and strengthening relationships, for celebration, and to hope well for the next year, which is just around the corner. It's time to plan your fitness marketing arsenal for the holiday season as well as the New Year. "While the entire world is spending money, make sure they're spending some of that with you. While they're giving gifts, make sure your services are one of those gifts. And while they're over feeding themselves, make sure that you're providing the solution," suggests Super Trainer.com.
About The Company: Fitness Consulting Inc., owned by Sam Bakhtiar, is a fitness marketing company that has made a name for itself in the health and fitness marketing field. The company guides new and seasoned personal trainers through the entire marketing process to popularize their personal training businesses.
Contact Information:
Fitness Consulting Inc
14682 Central Ave
Chino, CA 91710
http://www.super-trainer.com
###