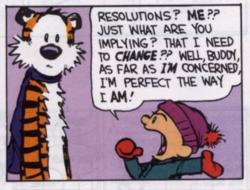 To conquer oneself is the best and noblest victory; to be vanquished by one's own nature is the worst and most ignoble defeat. ~ Plato
Chino Hills, CA (PRWEB) December 14, 2011
Health experts and Fitness Marketing experts say that approximately half of the people in the United States make a New Year's resolution. The top resolution year after year is about losing weight and getting in shape. Of the 50% of people who make that New Year's resolution only 60% keep it for any length of time. The rest don't even make it out of the starting block.
While the odds of not sticking to a New Year's resolution are high, there are some people who find success. One of the best ways to keep a New Year's fitness and weight loss resolution is to find someone to be accountable to like a trainer. Most people join the gym quickly after the holiday season is over, but never become fully integrated into. They join, get kind of involved, meet a few people, then quietly slip out the back door and go back to their old lifestyle.
Most fitness professionals enjoy the spike in clients during this time of year, but then they see their client lists plummet within a few months. Fitness marketing expert and ex-bodybuilding champion Dr. Sam Bakhtiar says that fitness professionals can help clients meet their New Year's resolutions by paying more individual attention to clients rather than trying to provide a one-size-fits-all approach to serving clients. Bakhtiar's website Super-Trainer.com shows fitness professionals how to successfully market their fitness-related business and help clients reach their fitness goals.
The hype and emotion of a New Year's resolution quickly wears off so it helps to have someone there to help be the cheerleader and motivator. Having the right fitness trainer is the key to success.
About Super-Trainer.Com:
Super-Trainer.com is a Fitness Marketing website and community owned by personal trainer and entrepreneur Sam "7Figure Sam" Bakhtiar. Bakhtiar specializes in helping fitness enthusiasts including personal trainers, gym owners, and boot camp operators run a successful business. Super-Trainer.com utilizes a unique marketing and community platform that allows interested fitness professionals to post helpful information on how to leverage business resources and marketing tips to grow their business.
###