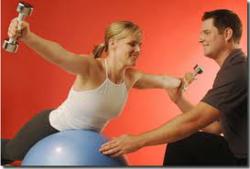 Success is the prize for those who stand true to their ideas! ~ Josh S. Hinds
Chino Hills, CA (PRWEB) December 16, 2011
A common question people have about personal trainer marketing is how to balance content and pitch when email marketing. Many trainers worry that if they're not pitching, then they won't sell anything. The quickest way to get dropped from a subscriber mailing list is to shove pitch after pitch down people's throats. There is much more to pitch than asking for a sale.
"First, trainers must cultivate value and build trust," explains Sam Bakhtiar, a 20-year personal trainer marketing veteran. Over the years, he has turned his personal training and boot camp business into a successful $2.4 million business by harnessing marketing techniques that are tested, tried and true. "Only after value and trust are established can you be comfortable enough to deliver promotional material. My rule with email marketing is 90 percent content and 10 percent pitch."
A popular topic for fitness marketing copy around the holiday time is alcohol, says Sam. "This time of year, we can't avoid the holiday parties and their evil twin, alcohol. Everyone wants to know how to work alcohol into their lives in moderation, without weight gain, bloating, or sabotaging their workouts. So I tell trainers to send out an email blast with helpful and practical information to help clients and prospects through the holidays." When the holidays are over, rest assured these people will be coming back for more advice and training.
In the personal trainer marketing email blast about alcohol, trainers can discuss the importance of being wary of the calories in the alcohol itself and the various mixers. They can discuss how alcohol consumption affects fat metabolism. It's important that people are aware that the body's "fat burning mechanism" shuts down until the body has rid itself of the "toxin." Alcohol also puts the brakes on protein synthesis and recovery, which is yet another way that alcohol is bad news for weight loss and muscle building. At the end of a content-rich article, it would then be okay to say something along the lines of, "Until Christmas, we are offering a free month of personal training when you buy three months."
Personal trainers who are interested in working less and maximizing their incomes can sign up for a 10-month business mentorship program with "7 Figure" Sam Bakhtiar at http://www.super-trainer.com. In the course, they will learn everything they need to know about search engine optimization, online marketing, offline lead generation, referral programs, outsourcing tasks, building credibility, structuring effective promotions, and running a successful fitness industry business.
About Sam Bakhtiar
Sam Bakhtiar is a Persian-born American with over twenty years of experience in fitness training and body building. After completing B.S in Premed and Nutrition, Sam also received a degree of doctorate of Chiropractics. Along with being one of the best fitness trainers, Sam is also a business and marketing expert. After establishing a successful fitness training business with substantial income, Sam is helping other professionals in the industry to achieve their business goals. For more information, please contact using the following information.
Contact Information:
Sam Bakhtiar
Fitness Concepts
909-393-9075
http://www.super-trainer.com
###