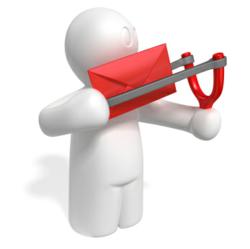 If I can dream, I can act. And if I can act, I can become ~ Poh Yu Khing
Chino Hills, CA (PRWEB) December 21, 2011
The week before Christmas is one of the biggest shopping times for Americans. In fact, a full 10 percent of the population will still be grabbing last-minute gifts all the way up until Christmas Eve! Chances are, many people have procrastinated this long not just for time and money's sake, but also because there are just a few people on their list that are really hard to shop for! They have no idea what to get these people! It's up to the savvy personal trainer marketing professional to step in with the solution and drive their profits out-of-the-park in 2012.
"The key to personal trainer marketing during the last week of Christmas shopping is to hit them with emails and hit them with text message marketing," explains Sam Bakhtiar, a fitness industry expert who runs a multi-million dollar franchise in the Chino Hills area. "Holiday emails put your business center-stage as the perfect gift. The first time, people might say, 'Hmm, that's interesting.' The second time, they might say, 'I wonder if someone I know would like this promotion?' By the third email, you've wore them down and they feel compelled to sign up for your offer as the Christmas Eve deadline looms on the horizon."
So just what sort of personal trainer marketing emails should one send? The first holiday marketing email should be a newsletter type email that explains the products, programs and services the club has going over the holiday season. Perhaps there are a few tweaks, new hours, brand spanking new classes, or different times available. The next email could talk about popular programs, products, fitness gadgets and items to put on a holiday wish-list. Another email could promote certain club offerings for specific individuals. For instance, perhaps a boyfriend would like the "Buff Up In 8 Weeks Boot Camp," while a sister or girlfriend might want to join the "Mindful Yoga Stress Relief Workshop."
The holidays are a good time to assess how personal trainer marketing can group together certain products and services to promote as great gifts. For instance, one club put together a 1-hour massage, a week of personal training sessions and a basket full of high-energy foods as a "Runners' Recovery Package." Another club did a week of boot camp, a one-on-one nutrition counseling session and a weight loss book in a "12-Week Holiday Weight Loss Boot Camp" package.
Personal trainer marketing holiday emails should go over and beyond the dull "Happy Holidays" cards and provide tips on nutrition and fitness, as well as coupons and special offers that make one's clients feel truly valued. Of course, there should be special last-minute emails letting clients know that prices will be going up very soon but they can still "act today" to get in on the ultra-low holiday pricing that is about to disappear for another 12 months.
"I invite anyone with an interest in learning new, effective fitness marketing techniques to text '7FIGURES' to 77453 for a free 15 minute business coaching call or visit my Super Trainer website for more information on the programs I offer."
About Sam Bakhtiar
Sam Bakhtiar is a Persian-born American with over twenty years of experience in fitness training and body building. After completing B.S in Premed and Nutrition, Sam also received a degree of doctorate of Chiropractics. Along with being one of the best fitness trainers, Sam is also a business and marketing expert. After establishing a successful fitness training business with substantial income, Sam is helping other professionals in the industry to achieve their business goals. For more information, please contact using the following information.
Contact Information:
Sam Bakhtiar
Fitness Concepts
909-393-9075
http://www.super-trainer.com
###