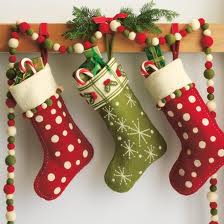 Problems are just opportunities in working clothes. ~ Unknown
Chino Hills, CA (PRWEB) December 22, 2011
It's not too late for personal trainers to send holiday emails and create irresistible offers for all those last-minute holiday shoppers out there. According to the National Retail Federation, the average American shopper only has 46.5 percent of their shopping done just 10 days before Christmas! A full 10 percent of all shoppers will be scurrying around on Christmas Eve trying to procure a few finishing touches to their shopping lists. That's extremely good news for fitness industry professionals who are actively engaged in boot camp, fitness and personal trainer marketing.
"I send out content-rich newsletter style emails all the way up until Christmas," says personal trainer marketing expert Sam Bakhtiar, CEO of the Fit Concepts franchise in Chino Hills, California. "Typically, at the end, I'll let people know we have a buy-3-months-get-1-free type deal up until Christmas."     
Here are 10 other personal trainer marketing tips for the last-minute holiday rush…
1. Offer stocking stuffers like energy bars, gift cards, gift certificates, sweat bands, or water bottles.
2. Wrap up gift cards in attractive baskets or paper to promote their sale.
3. Donate some portion of December signups to charity for a feel-good incentive.
4. Make creative gift baskets with cookbooks, restaurant certificates and certificates to fit club classes.
5. Up-sell by packaging multiple products or services together into one gift or program.
6. Consider Buy-One-Get-One-Free offers marketed to couples, girlfriends, etc.
7. Offer ideas targeted to specific people – sisters, friends, spouses, children, mother-in-laws.
8. Include pictures in newsletters to drive the sale of particular products or services.
9. Target gifts to specific interests – be it aqua aerobics, boot camp, or massage.
10. Don't forget to send out physical Christmas cards to express appreciation.
Personal trainer marketing doesn't always come naturally because it's an under-taught area of the fitness industry, which tends to focus on exercise and nutrition matters instead. Yet, it is fitness marketing that can turn an ordinary trainer into a millionaire. Over the past 20 years, Sam Bakhtiar has gone from a $20,000-a-year trainer to making $2.4 Million last year. Now he is sharing his formula for success that can be applied to any personal training market in America.
For the holidays, "7 Figure" Sam Bakhtiar would like to offer professionals a free 15-minute business coaching call, available to anyone who texts "7FIGURES" to 77453 by December 31st. More information can also be found online at http://www.super-trainer.com.
About Sam Bakhtiar
Sam Bakhtiar is a Persian-born American with over twenty years of experience in fitness training and body building. After completing B.S in Premed and Nutrition, Sam also received a degree of doctorate of Chiropractics. Along with being one of the best fitness trainers, Sam is also a business and marketing expert. After establishing a successful fitness training business with substantial income, Sam is helping other professionals in the industry to achieve their business goals. For more information, please contact using the following information.
Contact Information:
Sam Bakhtiar
Fitness Concepts
909-393-9075
http://www.super-trainer.com
###