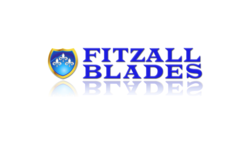 Summer time is here again, and that means tackling projects we have been putting off in the colder months
Pittsburgh, PA (PRWEB) June 25, 2013
Summer time tends to be an extremely active time in most parts of the world. Millions of people attempt to tackle projects that would be nearly impossible in colder weather. While some folks look forward to summer as a time for relaxation, others see it as the time to build, paint, landscape, and remodel, either professionally or privately. In terms of professionals, summer is peak season for external painting, construction, landscaping, maintenance, repairs, and other outdoor jobs. One thing that professional craftspeople and private do-it-yourselfers have in common is that they need tools, the right tools for the job. Now, Fitzallblades.com is making it much easier to get the right tool for the job this summer by announcing new replacement oscillating multi tool blades to tackle some of the most common summer jobs.
A representative from Fitzallblades.com stated, "Summer time is here again, and that means tackling projects we have been putting off in the colder months. We have some blades that can help with some of those tough tasks, like scraping up old, dried paint to prep for new exterior painting, cleaning up dried concrete spills, zipping through stray branches, or even doing really precise cuts to make high-end cabinetry for kitchen remodeling. Whether you are a professional, master craftsman or a home owner who is trying to apply what you have learned from online videos, oscillating multi tools are becoming the tools of choice all over the world. The key is that you have to have the right tool for the right job, and that's where we come in."
The new products and deals being offered by Fitzallblades.com have already begun to attract the attention of construction companies in Australia, as well as those across the United States. After being recently named a Top Seller by Ebay.com due to their excellent customer service and outstanding shipping and guarantee policies, Fitzallblades.com began to gain global attention as a top provider of durable, precise replacement blades for all brands of oscillating multi tools. These tools have become very popular due to their versatility, for they are able to serve the function of many different tools (various saws, scrapers, sharpeners, sanders, and routers), depending upon the blade loaded into them. These tools allow a user to carry one light tool, and to access difficult spaces easily. While the benefits are numerous, the one disadvantage of a multi tool is that the blades must be replaced periodically. Now, with the range of blades growing regularly, standard hand tools may soon become a thing of the past.
About Fitzallblades.com
Fitzallblades.com provides a wide variety of replacement oscillating multi tool blades for every major tool manufacturer. These versatile, high quality blades are available for a fraction of the retail prices. For more information, please visit Fitzallblades.com.