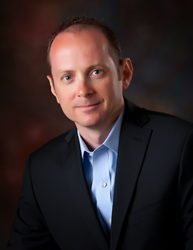 ONTARIO, CALIFORNIA (PRWEB) November 23, 2014
FiveStar Gourmet Foods is pleased to announce the hiring of Michael Turley to the position of Vice President of Sales. In this role, Mr. Turley will lead the company's foodservice sales and marketing efforts. "As we look to the future, growth in the broad foodservice market will be vital to our success," Tal Shoshan, CEO, said. "Michael's experience and leadership will be invaluable to our company as he leads this effort and provides strategic vision for this company."
Mr. Turley brings more than 20 years of sales and marketing leadership experience. He has spent the last 12 years in the foodservice industry, most recently at Tyson Foods.
In addition to directing sales and marketing for foodservice, Mr. Turley will assume responsibility for Walmart and Sam's Club. According to Shoshan, a sales office will be established in Northwest Arkansas to effectively service the world's largest retailer.
"I am very excited about this opportunity," Turley said. "FiveStar has products and solutions that are perfectly positioned to serve the growing demand for high quality, fresh meals, both in retail and food service. There is a great team already in place at FiveStar, and I look forward to doing my part to build the next great food company in the US."
About FiveStar Gourmet Foods
Based in Ontario, California, FiveStar Gourmet Foods is the premier provider of fresh and frozen, healthy and innovative products. FiveStar offers solutions for retail, private label, and food service. The company's core product lines include fresh salads, fruit and vegetable snacks, freshly prepared meals, fresh soups, and frozen entrees. FiveStar recently teamed up with NBCUniversal Television Consumer Products to launch an exclusive line of products for retail under "The Biggest Loser" brand. FiveStar Gourmet Foods was founded in 1999.