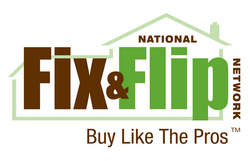 Our viewers always appreciate the practical tips and ideas that will help them save money and now we can improve the value of their real estate investment
Orlando, FL (Vocus) April 6, 2010
The Daily Buzz morning news and talk show and National Fix & Flip Network, the leading online information resource for homebuyers, homeowners, suppliers, and real estate investors, have collaborated to deliver ongoing home improvement tips from home improvement, remodeling, and real estate expert, Eric Dale. The regular segment, which begins today, Tuesday April 6, 2010, will be seen in 67 million households across 163 markets and feature products, ideas, how-to guides, and an interactive Q & A where viewers have a chance to win $250 in prizes if their question is answered by Eric Dale on the show.
"Our viewers always appreciate the practical tips and ideas that will help them save money and now we can improve the value of their real estate investment," states Sandra L. Gehring, VP/General Manager of The Daily Buzz. "We're excited to add the insight and information from Eric Dale, to our morning mix. His knowledge and insider information is sure to hit "home" with our audience."
Eric Dale has been in the real estate industry for over 18 years and has provided expert insight to National Fix and Flip Network for the past two years. He has participated in all facets of commercial and residential real estate and has extensive knowledge in both small and large-scale property renovations, commercial and residential lending and real estate investing on both the buying and selling side of the table. He has developed solid partnerships with key brands including; Scripps Networks, HGTV, Frontdoor.com and Sears, to name a few.
"I'm thrilled to be a regular part of The Daily Buzz, for the past two years National Fix & Flip Network has been providing homeowners and homebuyers direct access to resources, suppliers, and great discounts which I can now share with millions of viewers each week. The segment allows me to highlight and answer the most pressing questions and of course show off some of the latest innovations and products available and help them buy like the pros!" The show archives can be seen online at http://www.fixandflipnetwork.com where viewers can also post questions directly to Eric for a chance to win cash and prizes. Eric's main tip? "Do your HOMEwork" and you will always make a wise investment.
About The Daily Buzz
The Daily Buzz is an alternative morning news and variety talk show targeting younger TV viewers. The Daily Buzz delivers the latest in entertainment, products, technology and fashion, as well as national and local news and weather in an informative and fun, yet personal style. The show created in 2002 by parent company ACME Communications is currently broadcasting in 163 markets covering 59% of the nation and reaches 67 million TV households. Learn more at: http://www.dailybuzznow.com
About National Fix & Flip Network
National Fix and Flip Network is the leading information resource for homebuyers, homeowners, suppliers, and real estate investors. The website features instant access to real estate news, home improvement tips, articles, how-to guides, discounts, contests, sweepstakes, and thousands of do-it-yourself videos. Homeowners, Real Estate Agents, and service providers can easily search our nationwide listings of agents, classifieds, building suppliers, and available properties including foreclosures, mortgage lenders, events, and more. The National Fix & Flip Network is a "one-stop" shop that helps you "do your homework" and buy like the pros! For more information visit: http://www.fixandflipnetwork.com
# # #