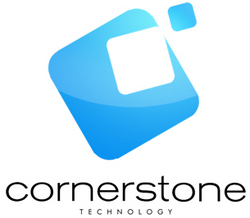 Recognising an increasing demand for practical skills and experience with the standard, Cornerstone Technology is pleased to announce the very first public training events for FIXatdl.
(PRWEB) April 13, 2010
Although algorithmic trading has grown significantly in importance over the last five years, releasing new algorithms into the market has, until recently, meant lengthy and expensive development and test cycles for each OMS/EMS vendor, and in turn costly delays for both sides of the market when looking to take advantage of new algorithms. The recently updated FIXatdl standard from FIX Protocol Limited (FPL) offers the potential to drive out much of this cost and dramatically reduce time-to-market, benefits that a number of OMS/EMS vendors and sell-side firms are already beginning to enjoy.
Commenting on the growing acceptance of the standard, Managing Director and active member of the FPL Algorithmic Trading working group, Steve Wilkinson stated, "Market interest in FIXatdl obviously means an increasing demand for practical skills and experience with the standard. Recognising this need, Cornerstone Technology is pleased to announce the very first public training events for FIXatdl". The events are scheduled to be run in London during May and June of this year.
The one-day course is targeted at both business and technical personnel that will be working with FIXatdl on a regular basis as part of their roles, whether on the sell-side, at vendors implementing the standard in their software or at buy-side firms using FIXatdl within their order management systems.
Cornerstone's FIXatdl Workshop will provide an in-depth review of the standard, its current adoption, its capabilities and its limitations. Delegates will gain practical experience in building FIXatdl files, covering the setting up of algorithm parameters, the visual layout of algo screens, using FIXatdl's flow control facilities and defining validation rules. Real world implementations will be used for testing the FIXatdl created.
Uniquely, as a complement to the day's formal training, Cornerstone is including a half-day of FIXatdl post-course support for all delegates that complete the course.
The initial events are to run in May and June and are being hosted in London courtesy of FPL Premier Member BT, providers of a suite of low latency services, including resilient ultra-low latency connectivity between exchanges, brokers and other financial market participants through the BT Radianz Ultra Access service, co-location services in all major market centres through the BT Radianz Proximity Solution and specialist skills through BT Low Latency Management services.
For further information: visit http://cornerstonetechnology.com/FIXatdl/
About Cornerstone Technology
Incorporated at the start of 2010, Cornerstone Technology is focused on helping firms in the investment banking and fund management communities achieve better value for money and faster time-to-market from their technology assets. Managing director Steve Wilkinson previously founded FIX engine and buy-side OMS vendor Solutionforge, which was acquired by buy-side systems vendor SimCorp A/S in 2005. Instrumental in the integration of Solutionforge technology into the SimCorp Dimension front office offering, Steve was subsequently responsible for SimCorp's architecture strategy globally. He brings nearly a decade of experience with the FIX protocol to Cornerstone Technology.
Cornerstone Technology are also providers of the FIXatdl Jump-Start packaged consulting service.
Contact: media(at)cornerstonetechnology(dot)com, +44 (0) 845 302 3049
About FIXatdl
Released initially in 2008, FIXatdl is an XML standard for the capture, transmission and rendering of algorithmic trade information in buy-side order management (OMS) and execution management systems (EMS). Version 1.1 of the standard was formally launched at the FPL EMEA conference in March 2010, addressing a number of deficiencies in the original specification, and is already seeing significant take-up by a number of major EMS vendors, as they seize the opportunities for cost savings and reduced time-to-market.
This Wikipedia article on FIXatdl provides further background.
About BT
BT is one of the world's leading providers of communications solutions and services operating in 170 countries. Its principal activities include the provision of networked IT services globally; local, national and international telecommunications services to our customers for use at home, at work and on the move; broadband and internet products and services and converged fixed/mobile products and services. BT consists principally of four lines of business: BT Global Services, Openreach, BT Retail and BT Wholesale.
In the year ended 31 March 2009, BT Group's revenue was £21,390 million.
British Telecommunications plc (BT) is a wholly-owned subsidiary of BT Group plc and encompasses virtually all businesses and assets of the BT Group. BT Group plc is listed on stock exchanges in London and New York.
For more information about BT, visit http://www.bt.com/aboutbt
For more information about BT Global Banking & Financial Market, visit http://www.bt.com/gbfm
# # #