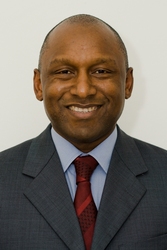 www.fixingafrica.com [Fixing Africa]
(Vocus) July 1, 2009
The mental shift created by the election of Barack Obama provides a historic opportunity to rebuild Africa on solid foundations, according to a new e-book by a noted African strategist and author.
T. Jeff Tall, founder of the Fixing Africa Initiative, said that the gradual integration of weak and poorly governed countries into viable federal entities will ensure peace and security for the citizens and allow the emerging federal states to compete globally.
Many African countries are structurally weak and poorly governed. African heads of state are gathering in Libya on July 1-3 to discuss a way out of the continent's many challenges. The foreseeable outcome is a deadlock between the proponents of an immediate establishment of the United States of Africa (led by Libyan leader Gaddafi) and those who favor a slow pace of integration (led by South Africa).
A vision to reshape the continent from 53 struggling countries to four federal Super States by 2030 has been detailed in the seminal book " Fixing Africa."
"Because of the failure of decades of international aid and the growing despair of African youth, we must expand the debate beyond the usual suspects of World Bank, IMF, UN, African Union and a few western academics," said Tall. " Fixing Africa" is an Internet sensation with more than 100,000 readers in more than 30 countries within six weeks of release. The e-book is free and readers are encouraged to share and contribute ideas in the spirit of open source and Internet-enabled mass collaboration.
The book also portrays a positive side of Africa by highlighting success stories from Senegalese music superstar Akon to Sudanese telecoms billionaire Mo Ibrahim. A list of honorary Africans, who have made notable contributions to the continent, includes profiles as diverse as Oprah Winfrey and George W. Bush.
Tall, a dual national of Mali and France, is a global strategy and marketing expert who advises private and public sector organizations on being world-class. He is based in Dubai and works in more than 20 countries around the world. More information and the free e-book are available at http://www.fixingafrica.com.
Contact:
T. Jeff Tall
Phone: 916-560-6399
Website: http://www.fixingafrica.com
Jennifer Wezensky
JW Public Relations
269-274-4071
###