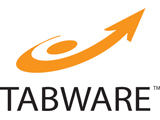 We require a robust maintenance solution that we can access in the Cloud. We found all of that and more with TabWare. It truly is easy to learn and easy to use.
Greenville, SC (PRWEB) August 23, 2012
AssetPoint, a leading provider of (EAM) Enterprise Asset Management and (CMMS) Computerized Maintenance Management Software solutions, announced today that FlackTek, Inc. has selected the TabWare CMMS/EAM software solution for their asset management needs.
FlackTek Inc. is the maker of SpeedMixer™, a high-speed, high-power mixing system for Research, Quality Control and Specialty Manufacturing. Specializing in Centrifugal Mixing Technology, FlackTek was established in 1996, and is centrally located in Landrum, South Carolina. FlackTek brings years of experience in formulating material science (and solutions for its associated problems) to its customers. SpeedMixer is totally non-invasive, and no application is too small.
"We quickly realized how TabWare is going to increase productivity and reduce downtime," said Sharon Gordon, Vice President of FlackTek, Inc. "FlackTek sells, distributes and provides ongoing maintenance to our mixers across various locations across North America and Europe, so we require a robust maintenance solution that we can access in the Cloud. We found all of that and more with TabWare. It truly is easy to learn and easy to use. The TabWare training method is a great fit for our organization to get up and running quickly" said Gordon.
AssetPoint Executive Vice President of Sales and Marketing, Paul Crist said, "AssetPoint is extremely pleased to provide FlackTek, Inc. with the TabWare solution that best meets their specific needs. TabWare is in use in a variety of maintenance operations to effectively manage their maintenance activities, spare parts inventory and purchasing across all locations. We look forward to providing FlackTek with a cost-effective and easy-to-use cloud computing solution, with no worry about implementing, maintaining and updating any software, since AssetPoint handles that for them."
AssetPoint (http://www.AssetPoint.com) has been a leader in CMMS/EAM solutions for over 30 years, and its TabWare CMMS/EAM solution is designed by maintenance professionals for maintenance professionals. TabWare is easy to learn, easy to use, and easy to own, so companies are able to get up and running in days, not months leading to rapid user adoption and maximized wrench-time and minimized keyboard-time. AssetPoint offers flexible deployment options, including a Cloud computing solution (SaaS) or on-site for companies who want TabWare on their own servers. TabWare is the leading EAM solution for companies who want full functionality without the expense, resources and time other solutions demand, and it is proven to maximize asset performance, resulting in reduced operating costs and higher profit margins.
About AssetPoint:
AssetPoint, makers of TabWare and TabWare Express, is the leading provider of EAM solutions for companies whose success depends on the performance of their assets. For over 30 years, AssetPoint has led the market in helping customers control their maintenance costs, optimize spare parts inventory, streamline procurement and improve management, command and control.
Designed by maintenance professionals for maintenance professionals, TabWare is easy to learn, easy to use and proven over time to be the most effective product in the market. That's why tens of thousands of users trust their critical assets to TabWare each and every day. To view online demonstrations, white papers, and case studies, visit http://www.AssetPoint.com
About FlackTek, Inc.:
Established in 1996 and centrally located in Landrum, South Carolina, FlackTek brings its expertise of formulating material science (and solutions for its associated problems) to its customers. "No application is too small". For more information about the company, please visit http://www.speedmixer.com/