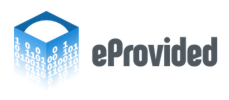 With the increase in the manufacturing of smart phones, flash drives, camera cards and SSD's, there is absolutely no reason why flash memory production should slow down
Denver, CO (PRWEB) July 30, 2012
eProvided, a digital image recovery company, discusses Toshiba's recent announcement of a move to immediately reduce its production of NAND flash memory chips by 30%, according to an article published by Wall Street Journal on July 24, 2012. The article also states that Toshiba blames this move on low sales of memory cards and UFD's (USB-Flash-Drives). Even with this being so, eProvided firmly believes that flash drive data recovery services are still needed, as there are already numerous devices out there that contain NAND flash memory.
When discussing flash drive data recovery services, one must remember that even though chip production has been slowed through Toshiba, the rest of the chip manufacturers are not slowing down their production. eProvided see's Toshiba's decision as an isolated act and doesn't see a need for other chip manufacturers to slow their production.
Recently, Apple signed a contract with Micron Technologies that allows Micron to become a key supplier of NAND flash memory to Apple, according to a PCAdvisor article published on July 2, 2012. According to Tech-Source, there's a rumor that the Next-Gen Apple devices will contain built-in flash memory. These new devices will eventually require a digital image recovery or a specialist that knows how to utilize flash drive data recovery techniques.
Some of the techniques utilized in the digital image recovery world require direct access to these flash memory chips. One such technique is used by flash drive eProvided.Com data recovery company. This method can directly access a customer's data from a flash memory chip and bypass a faulty PCB. A second technique in data recovery is to run a software scan of the actual device. Doing this second type of a digital image recovery allows one to access the flash chips through the device's interface (micro controller). Most of the flash drives and camera cards out there can be recovered with those two methods. A flash drive data recovery is geared more towards a USB drive recovery, where a digital image recovery is geared more towards a camera card recovery.
eProvided data recovery company is an expert in recovering data from flash memory chips and can perform a digital image recovery on just about any type of a device out there. eProvided is now taking on data recovery partners. Contact eProvided Toll Free 1-866-857-5950.