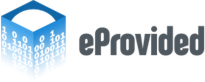 Recover flash drive data from any brand. Yes, you now can recover data from any flash memory device.
Parker, CO (PRWEB) March 08, 2012
eProvided.Com purchases hundreds of USB flash drives for customers experiencing flash drive data recovery problems. A recent order in 2012 eProvided.Com paid $3.99 per USB flash drive.
Flash drive recovery services prevent data loss for vacationers. Flash drives and digital camera cards are everywhere, for consumers, avoiding data loss is essential.
Vacationers purchased multiple flash drives in 2012, but slowdowns created a 5-10 % decline in NAND Flash prices. The DRAMeXchange reports that USB sticks and digital camera storage prices are plunging in the first quarter.
Vacationers own many flash drives, increasing the need to recover flash drive files. eProvided.Com flash drive data recovery indicates two common USB drive disasters, "1) Ports break off in laptops, 2) Circuit damage." States Bruce Cullen, founder eProvided.Com.
Recover flash drive files, save your photos forever. eProvided.Com recommends Dropbox, access files anywhere with free 2GB accounts. Recover flash drive files on the go: http://goo.gl/HAugb
Ten thousand photos were taken during the Civil War, 15 million during the Kate & William Wedding. Vacationers store their lives on flash drives. Flash drive recovery problems can be evaded: 1) Dropbox. 2) USB Backup Drives. Questions, eProvided aided NASA and The DOD, recovering data from crashed spaceships. Data backups prevent flash drive recovery.
About eProvided.Com: Featured in Popular Mechanics, a specialized flash drive data recovery company that accesses NAND Flash to unscramble algorithms and recover data from any storage device, including Apple "i" products.